Product Description
Colourful C-Type Marker Number Tag Label

Product Description

Cable Marker For Electric Wire is made of UL qualified POM material, the fireproof grade is up to 94v-2. M Type Cable Markers, Flexible Cable Marker is designed by M shape, Network Cable Markers, 1.5mm Cable Marker, 6.0mm Cable Marker it is easy to be stable when it is used on the clamping line and it's not easy to turn over, so Plastic Wall Cable Clip, Underground Cable Markers it is convenient to keep the unity of the mark tube.Cable Marker For Electric Wire 1.5mm - 6.0mm, Plastic Cable Markers we have stock, you can pick up the goods at anytime.
Product Properties
1. Waterproof, no deformation, any combination, between Kaka can be fixed, easily into the machine room wiring;
2. UL approved Nylon66, 94V-2;
3. Various combinations of different colors make the route markings more intuitive;
4. The closed gripper design improves the traditional sleeve approach;
5. Double column double hole design, so that the letters arranged neatly, can be arbitrarily combined;
6. The marking material is flexible and can be used in a certain line diameter range;
7. The claw has an upside down and is stuck on the wire without falling off;
8. Digital 0-9, letter A-Z, - etc;
9. Environmental protection, through the RoHS 10 certification;
10. Not easy to trans figure and beautiful, clear printing and longer lasting (not fade easily).
Usage Scenario:
Using tempreture: 120 degree C ~ minus 40degree C

Material: POM
Size application:
KY-M-10 and KY-M-20 is for telephone and electronice wire
KY-M-40 is for CAt5 cable RJ45 cable
KY-M-60 is for RJ45Cat6 and Cat5E cable ,RG tv cable

Advantage:
1.The style is complete



Application: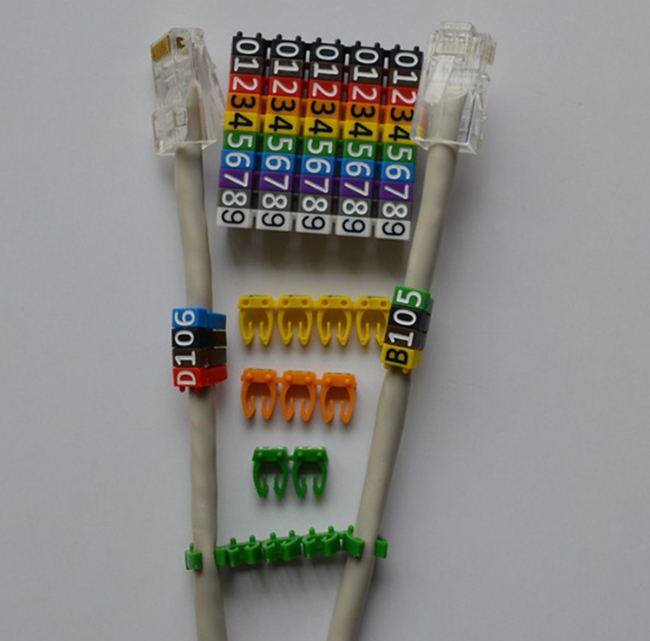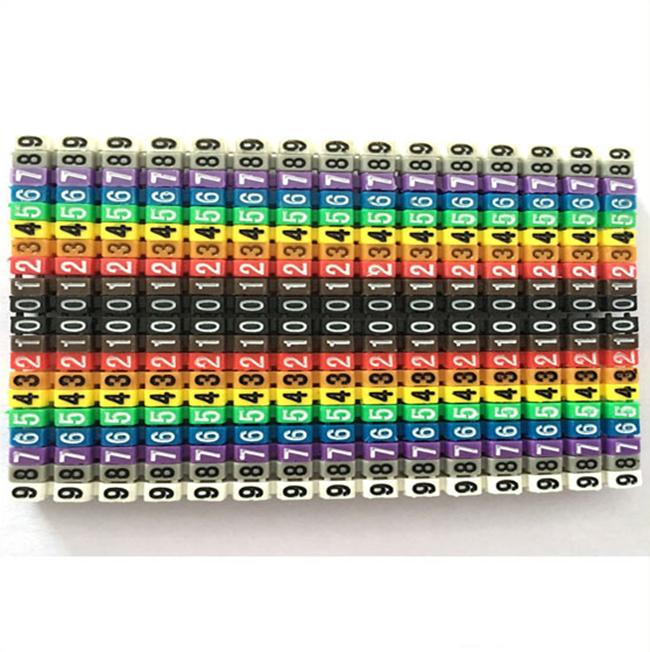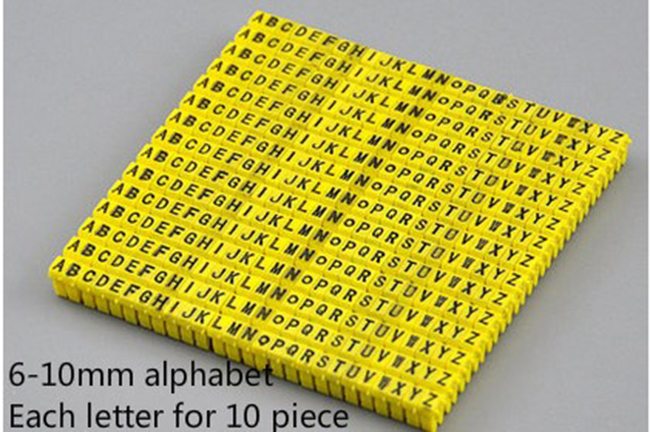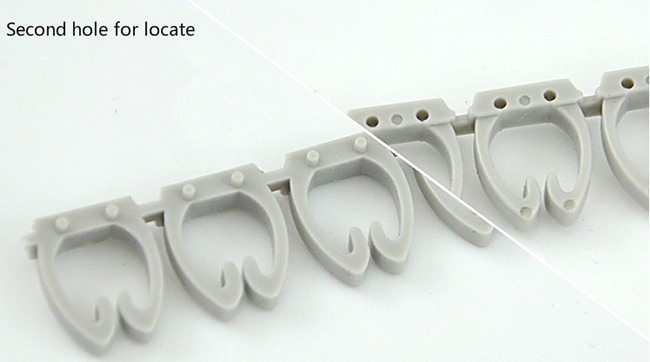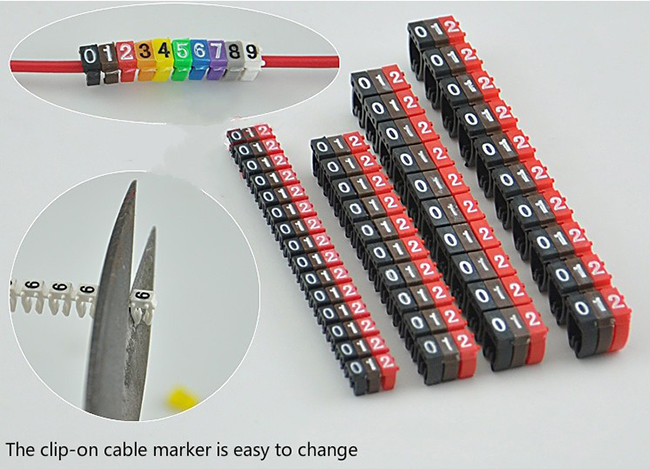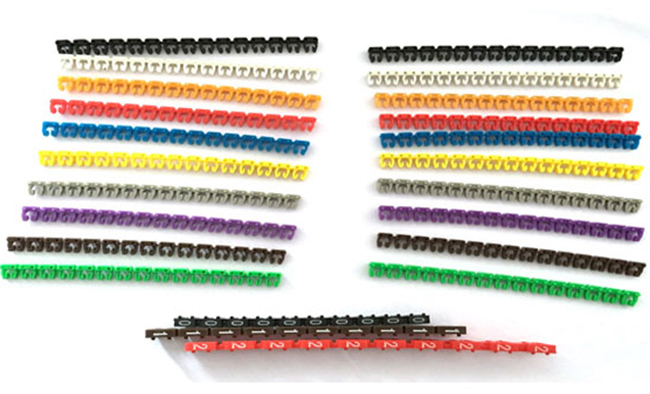 Packaging & Shipping
Packaging Details 1.Natural package:1.5mm2 150 pieces in one bag
2.0mm2 150 pieces in one bag
4.0mm2 100 pieces in one bag
6.0mm2 100 pieces in one bag
2. We also can package upon customers' request
Delivery Time 7~9days