Product Description
Self wrapping PET Dust Proof Textile Cable Sleeve

Self-wrapping PET Dust Proof Textile Cable Sleeve , Braided Polyester Sleeving, Braided Cable Sleeve is seamed by polyester monofilament and multifiament. Braided Sleeves, Braided Electrical Sleeving has fire resistance, wear resistance, softness, dust-proof, quick and easy to operate and other characteristics. Spinning Braided Cable Sleeving, Black Braided Cable Sleeving Open type structure is good to protect refit, reassembly maintenance and overhaul for inner wiring harness.

Technical parameters:
1, Material quality: polyester monofilament + polyester filament
2, Working temperature: - 50 degrees C to 150 degrees C
3, Melting point: 240 + 10 degrees C
4, Level of flame retardant: DIN5510, BS6853
5, Standard color: black
6, Certification: ROHS, satisfy the halogen free certification
7, Cutting tools: keen knife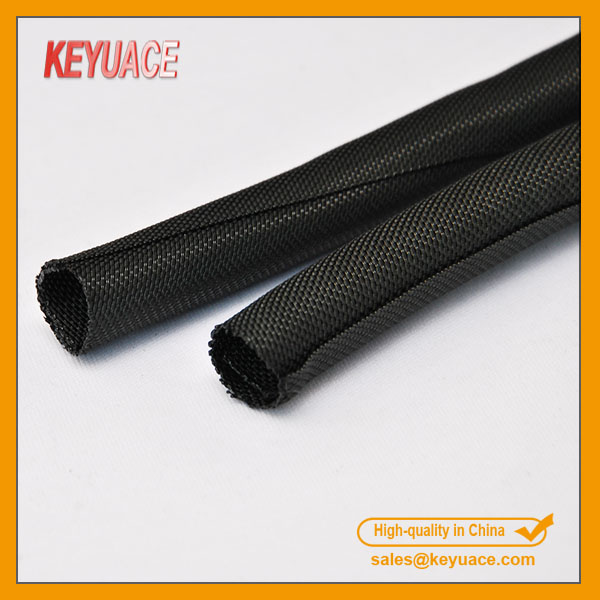 Product size drawing:

Product application:
Closely Woven Open Type Textile Sleeving, Products are widely used in high-speed rail, automotive, automation equipment, instrument of the electrical wire, cable, flat and hose, especially suitable for wire harness area of irregular shape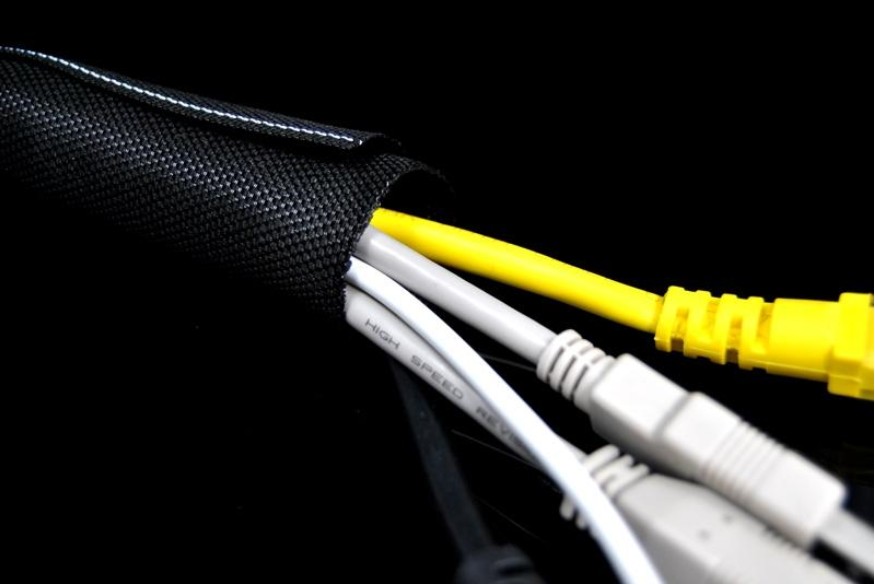 Remark:
1, Inner diameter is diameter of the round sleeving, not the lay flat width.
2, The length can be cut according to customers` request.
3, Special packaging, special color, special size and other can be customized according to customers` requests.

Part NO.

ID (MM)

Max. Wire harness D

(MM)

Packaging(L)

MZF-005

5.0

6.0

100m/roll

MZF-008

8.0

9.0

100m/roll

MZF-010

10.0

11.0

100m/roll

MZF-013

13.0

14.0

50m/roll

MZF-016

16.0

17.0

50m/roll

MZF-019

19.0

20.0

25m/roll

MZF-025

25.0

27.0

25m/roll

MZF-029

29.0

31.0

25m/roll

MZF-032

32.0

34.0

25m/roll

MZF-038

38.0

40.0

25m/roll

MZF-050

50.0

52.0

25m/roll