Product Description
10KV Busbar Insulation Sleeve




10KV Busbar Insulation Sleeve, Heat Shrink Tubing a kind of continuous tube shape material made of radiation cross-linked polyolefin, carry excellent insulating performance. Typical applications for Continuous 24KV Heat Shrink Tube, Busbar Heat Shrink Tubing include insulation of electrical bus bar rated up to 24KV or higher voltage ratings, rectangular, square and round bus bars, inline bolted connections of rectangular bus bars, copper or aluminum bus bars, metal-clad switchgear, metal-enclosed bus bar, substation switchgear etc.
Heat Shrink Tubing For Busbar, Large Energy Heat Shrink Tubing, Hear Shrink Tube for Busbar it restricts the hazardous substance in PBB, PBBD, PBBE and other heavy metal, and supplies high dielectric strength and voltage withstand performance. Energy Heat Shrink Tubing it prevents bus-bar from chemical corrosion effected by strong acid, alkali, salt etc.

Energy Heat Shrink Tubing Pictures: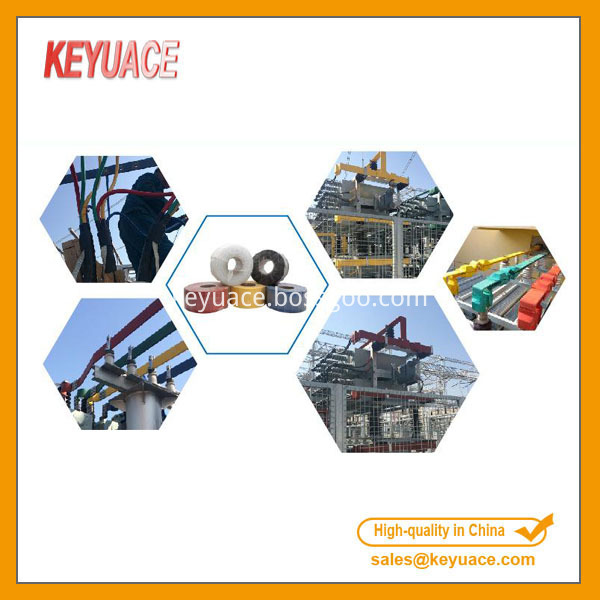 Features & Benefits:
with superior insulated and chemical properties.

meets:GB/T 1059-2007
Shrink ratio:2:1

(1 kV, 35 kV, 10 kV busbar )


Tracking resistant, low smoke emitting, high strength, flexible, flame retardant,

resistance to flame and corrosion.


Min. shrink temperature:≥84°C
Min. full recovery temperature:≥120°C
Continuous operating temperature:-55 degrees C~125 degrees C
RoHS compliant 1KV Busbar heat shrinkable electrical tubes
Standard colors:red, yellow, green and other colors available on your request
Up to standard: Approvals
| | | |
| --- | --- | --- |
| Product Property | Performance requirements | Test Date |
| Cold Bending flexibility | -30℃×4H | No cracking |
| Tensile strength | ASTM D 2671 | 14.3Mpa |
| Tensile strength after heat aging | ASTM D 2671 / 158℃, 168 hrs (7 days) | 14.0 MPa |
| Max. Elongation | ASTM D 2671 | 450% |
| Elongation after heat aging | ASTM D 2671/158℃, 168 hrs (7 days) | ≥470% |
| Low temperature flexibility | ASTM D 2671, | PASS |
| Volume resistance | IEC 93 | ≥1014Ω.cm |
| withstand voltage | UL224 | |
| Flammability | UL224 | VW-1 |
Application: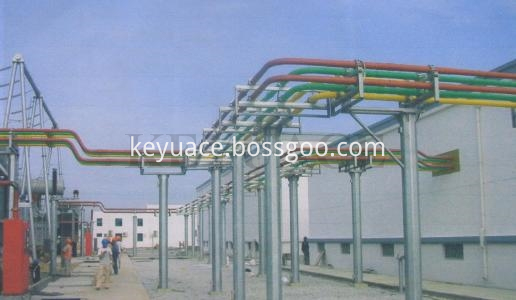 Part Number

Basbar width(MM)

As supplied(MM))

After recovered(MM)

Standard length (m/roll)

Inner diameter (D)

Wall thickness (T)

Inner

diameter (d)

Wall

thickness (t)

25

MP-10KV 15/7.5

15/12

≥15

1.0±0.30

≤6.0

2.5±0.20

25

MP-10KV 20/10

20/15

≥20

1.0±0.30

≤8.0

2.5±0.20

25

MP-10KV 25/12.5

25/18

≥25

1.0±0.30

≤10.0

2.5±0.20

25

MP-10KV 30/15

30/20

≥30

1.0±0.30

≤12.0

2.5±0.20

25

MP-10KV 40/20

40/30

≥40

1.2±0.30

≤16.0

2.8±0.30

25

MP-10KV 50/25

50/35

≥50

1.2±0.30

≤20.0

2.8±0.30

25

MP-10KV 60/30

60/45

≥60

1.2±0.30

≤24.0

2.8±0.30

25

MP-10KV 65/32.5

65/45

≥65

1.2±0.30

≤26.0

2.8±0.30

25

MP-10KV 70/35

70/50

≥70

1.2±0.30

≤28.0

2.8±0.30

25

MP-10KV 75/37.5

75/50

≥75

1.2±0.30

≤30.0

2.8±0.30

25

MP-10KV 80/40

80/55

≥80

1.2±0.30

≤32.0

2.8±0.30

25

MP-10KV 85/42.5

80/65

≥85

1.2±0.30

≤34.0

2.8±0.30

25

MP-10KV 100/50

100/75

≥100

1.2±0.30

≤40.0

2.8±0.30

25

MP-10KV 120/60

120/85

≥120

1.2±0.30

≤48.0

2.8±0.30

25<