Product Description
Aluminium Foil GlassFiber Fire Resistant Cloth

AFF-PG Aluminum Foil Glass Fiber Cloth, Insulation Glass Fiber Cloth, Fire Fabric is made by aluminum foil glass compounded by flame-retardant adhesive.
Insulation Aluminium Foil Glass Fiber Cloth, Fiberglass Insulation Fabric Cloth treated with heatment ,has slippy surface, no damage to shin.

Fiberglass Insulation Fabric Cloth, Fire Resistant Fiber Cloth demonstrates better insulating properties and greater fullness.

Product Feature:
1,Smooth surface, high light reflectivity, strong longitudinal tensile strength, gas proof, water proof, good sealing properties.
2,Flame retardant, anti-corrosion, heat insulation, sound absorption.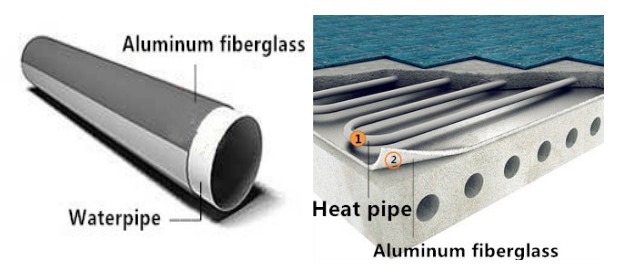 Application of Aluminum Fiberglass Cloth/ Fire Fabric
1, Used as the protective layer of super glass wool with excellent functions of fire-resistance, anti-corrosion, heat isolation and heat protection and sound absorption, sound-proof materials in construction.
2, Used as the thermal insulation material on heat supply pipes after laminate glass wool, rock wool, PU foam and other insulation to protect them against vapor moisture.
3, Used as the export equipment packing materials for moisture barrier,
water-proof, fire-retarding and anti-corrosion
4, Heat sealing aluminum foil facing also used as a water vapor barrier in air condition ductworks and Hot & cold room.
5, Used as Packing chemical equipments such as oil and steam transportation pipeline and the steam pipelines in the petrochemical industry.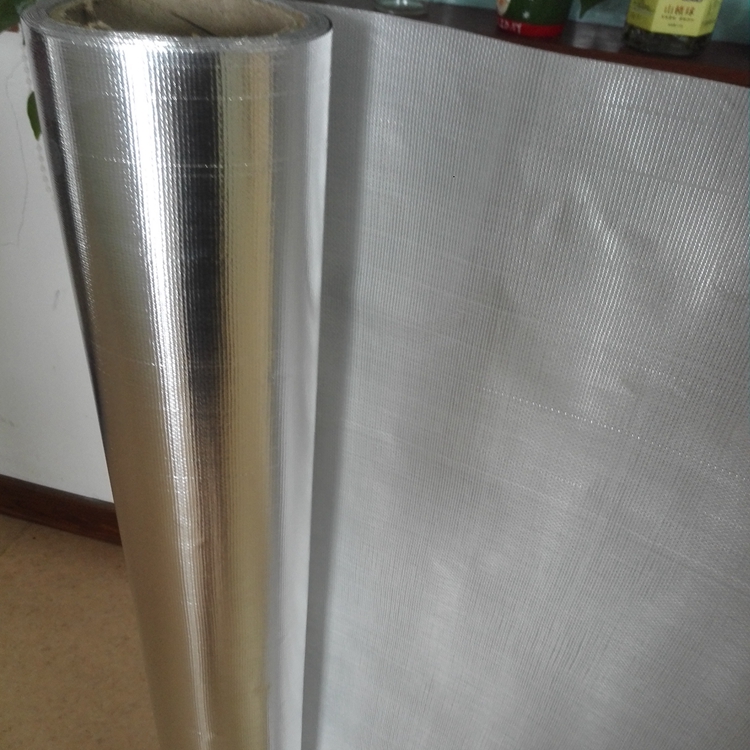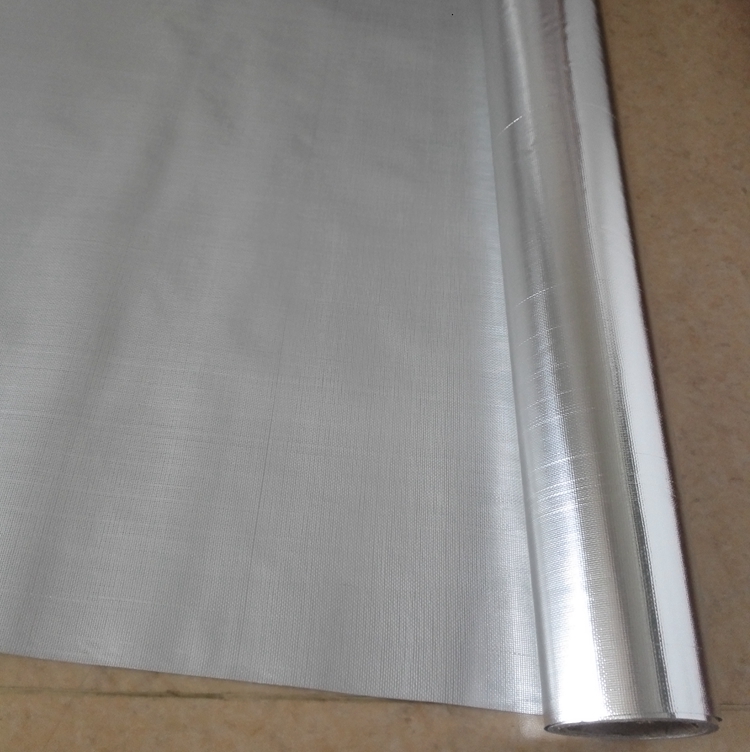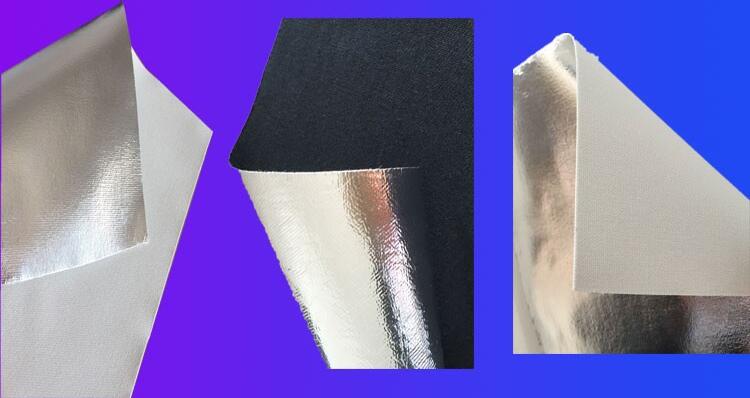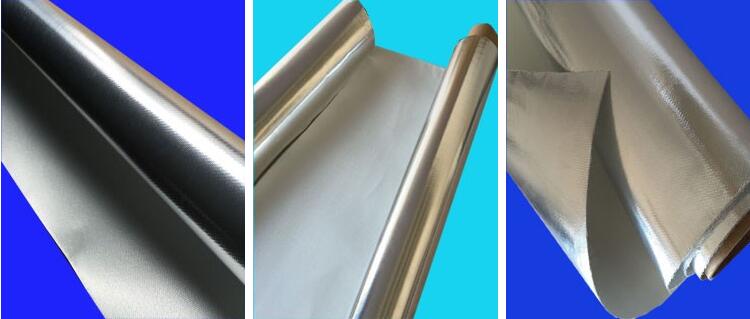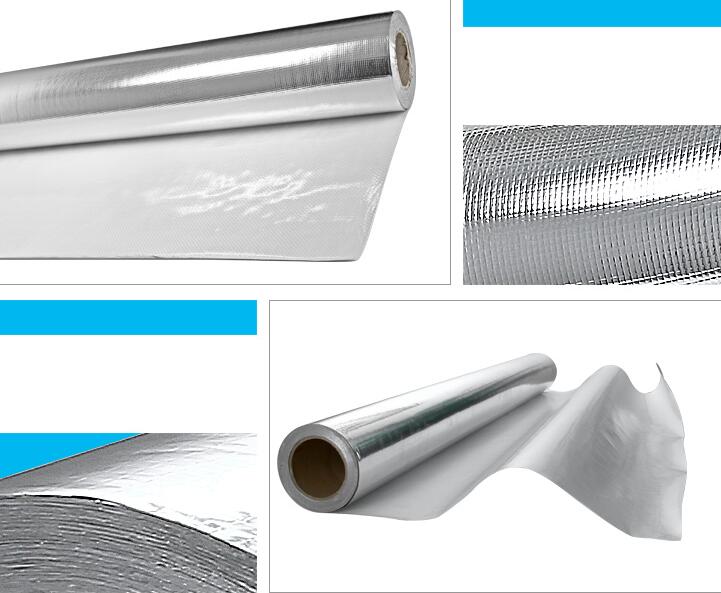 Temperature resistance:
Aluminum: 1700 degrees C
Fiberglass cloth:550 degrees C
Adhesive: 300 degrees C
Advantage of Aluminum Fiberglass Cloth
1.Clean,thin,light weight, good flexibility and cushioning;
2.Reflective,Insulated,Waterproof,( 54222269, 54222206, 54222167, 54222112,Fireproof);
3.Low thermal conductivity and superior heat insulation;
4.Cost effective and versatile,invariable if it is attacked repeatedly;
5.Easy to install,high efficiency,maintenance free,environment friendly.


Part No.

Weave

Thickness

(mm)

Width

(mm)

Length

(m/roll)

Weight (g/m2)

AFF-PG 020

plain

0.2

1016, 1219,1524

50

5200

AFF-PG 043

twill

0.43

1016,1219,1524

50

430

AFF-PG 055

woven roving

0.55

1016,1219,1524

50

600

AFF-PG 075

plain

0.75

1016,1219,1524

50

610

AFF-PG 100

plain

1.00

1016,1219,1524

50

1050

AFF-PG150

plain

1.50

1016,1219,1524

50

1120
Packing and Shipping: