Product Description
Anti Corrosion Heat Shrinkable Wrapping Belt For Pipeline

Pipeline Engineering Tubing is also called anti-corrosion tape, polyolefin heat shrinkable wrapping belt, heat shrink belt, etc. This compound ribbon anti-corrosion material is made by irradiation cross-linked polyethylene sheet material( base material) and special heat melt adhesive.Compared with common polyethylene, the polyethylene sheet material modified by cross-linked irradiation has high mechanical strength and long service life, corrosion resistance, aging resistance, environment press crack resistance. And the compound heat welt adhesive have strong bonding strength, good sealing and other good performance.

Heat Shrink Sleeve for Pipeline, Polyethylene Terephthalate Tubing the product structure consist of three layers ( also known as 3PE): The inner layer is two-compound no solvent epoxy resin base paint which coat on the steel pipe surface, the middle layer is anti-corrosion heat welt adhesive which have excellent performance, the outer base materials is low density polyethylene modified by irradiation. When using two-layer structure heat shrink belt (known as 2PE), don`t have to use epoxy resin base paint. At few case, use two-layer heat shrink(2PE) belt to coat the steel pipe, sealing heat melt adhesive coat the steel pipe, the outer layer is cross-linked polyethylene. Jacket anti-corrosion consist of foam jacket sleeve (inner layer),heat welt adhesive(middle layer) and base material(out layer).

Pipeline Insulation Tape, Heat Shrink Polyethylene the product is heat shrinkable wrapping belt designed for buried steel pipeline which works under 80 degrees C, Wrap the belt around the pipeline, Pipeline Engineering Tubing/sleeves it can be used for mending anticorrosion of large pipeline area damage, mending protection of the through sacrifice, and long time protection protection for different joint anti-corrosion protection.

Product application: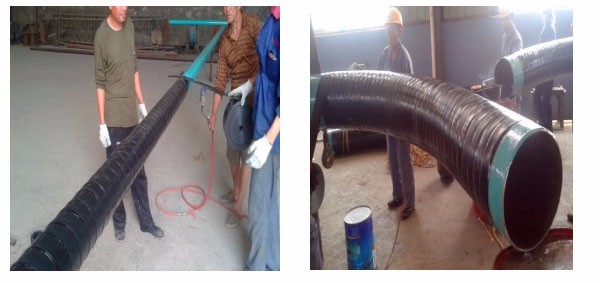 1, Oil and gas transmission pipeline.
2, Water supply and drainage pipeline.
3, Mending protection, pipeline elbow, bend pipe, three direct links, insulating flange
4, Apply to all kinds of different shape pipe fitting for anticorrosion and mending.
5, Apply to all pipeline for anti-corrosion treatment.

Product feature:
1, Easy to install, simple operation, reliable use performance.
2, High resistance to mechanical damage and water pressure, excellent bonding and sealing properties.
3, Have good properties of bacteria resistance and chemical resistance.

Product specification:
1,Product size: Apply to all the DN100-DN1000 steel pipe.
2, Base material thickness: 1.0~1.2mm, adhesive layer thickness:0.8~2.0mm
3, Product thickness: 2.0~3.0mm, can be adjusted according to customers` request.
4, General width: 50mm~300mm, the per roll length 20~30m.


Model/Size

Heat shrink belt width((MM)

Inner Diameter

length(MM)

HWR50

50

Under φ114

20

25

30

HWR75

75

Under φ159

20

25

30

HWR100

100

Under φ168

20

25

30

HWR150

150

φ168-219

20

25

30

HWR200

200

φ219-325

20

25

30

HWR250

250

φ325-1016

20

25

30
Thickness range:1.4-3.0mm, Common thickness:1.6, 1.8, 2.0, 2.2mm
Specific size can be customized according to custmers` request.

Performance index: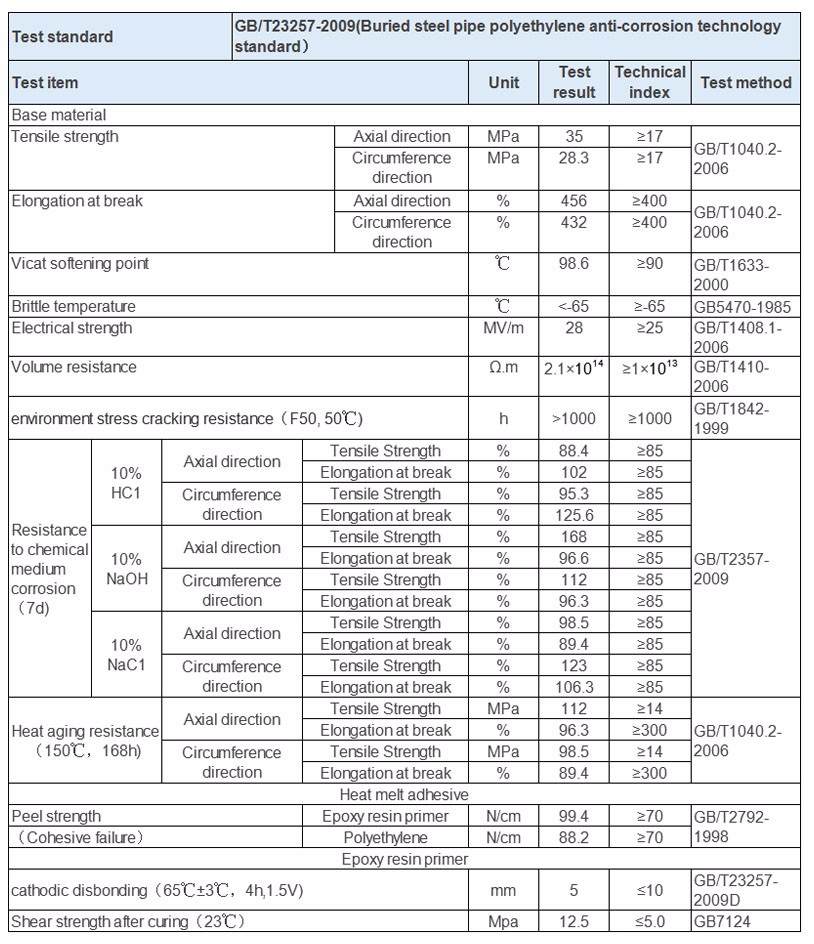 Why choose us?
As a factory supplier profit / Assurance for you:

About our products profit for you:

1.

100%

Brand new and High quality

1.Mix design, mix color, mix process

for you winner market

2.

100%

on-time shipment protection

2.

Basic models are available

in stock

, delivery time is short, good quality,

can be customized

3.

100%

Payment protection

3.The combination of packages

have more specifications and colors to choose. The scope of application and the scene will be more extensive

4.

We passed

SGS, UL, CE, RoHS, Recsh, Sony

4.

Raw materials all the use of environmentally friendly materials, plant technology

make your customers have no worries
We product large quantities every day for many countries over several years.

We have been provided superior shrinkable tube and terminals to Europe, the United States vendors for many years, we have our own factory and outstanding team. If you order large quantities, we will provide very favorable price. Any problem, just feel free to contact us, we will try our best to solve your problems at once.