Product Description
Black Thin Wall Polyolefin Heat Shrink Tubing

Thin Wall Heat Shrink Tubing is made of cross-linked anti 135 degrees soft PE materials. The electrical, physical, and chemical properties are very good.
Heat Shrink Polyolefin Tubing the main function are electric insulation of connected parts, tying-up, dust proof, identification, anti rust and corrosion, mechanical prevention. electrical heat shrinkable tube it`s widely used in electrics, communication, automotive, ship, military & aerospace sector in a variety of applications.
Electrical heat shrink tubing, Ultra Thin Wall Heat Shrink Tubing provides insulation, stress relief and mechanical damage and wear protection. Our white heat shrink tubing provides a high performance method for replacing standard insulation methods such as in-situ and moulded. Thin Heat Resistant Shrink Tubing , Heat shrinkable tube has many dimensions, color and material. After heating, thermals shrink to fit the size and shape of the underlying material, accelerating and simplifying the installation process.
Various
Operating temperature : -55 degrees C to +125 degrees C
Minimum shrink temperature: 70 degrees C
Minimum fully recovery temperature: 100 degrees C
Approvals: UL 224 125 degrees C VW-1 600 V
Material: No PBB`s, PBBO`s, or PBBE`s. Lead content < 10 ppm.
Cadmium content < 5 ppm. RoHs compliant
Standard colors: Black, red, blue, yellow, green, white. Other colors available on request.
Shrink ratio: 2:1 (3: 1 and 4:1 available. )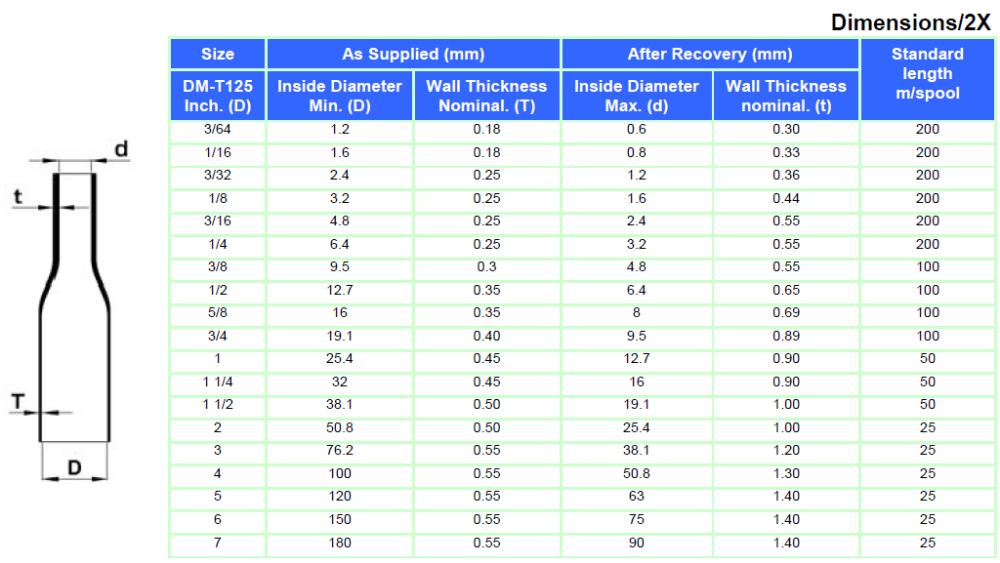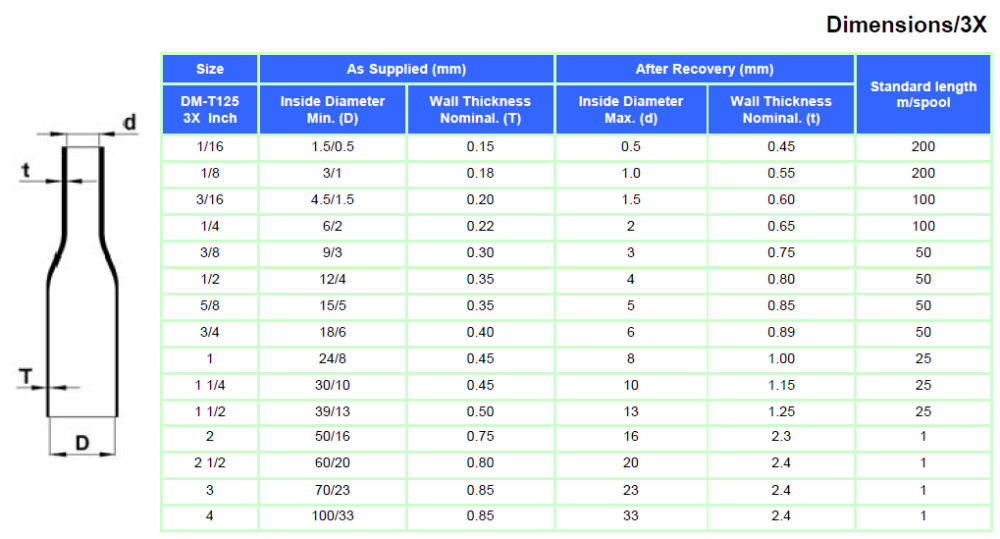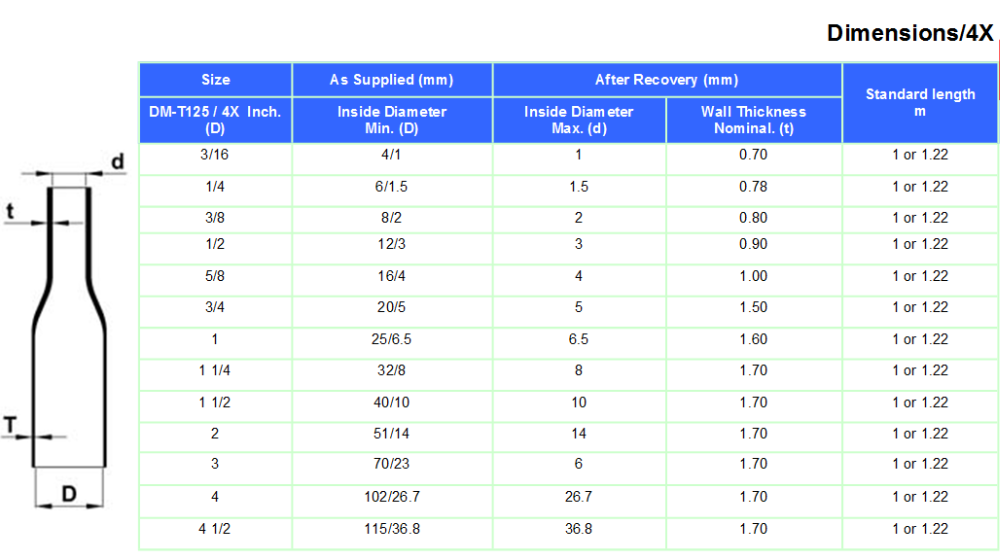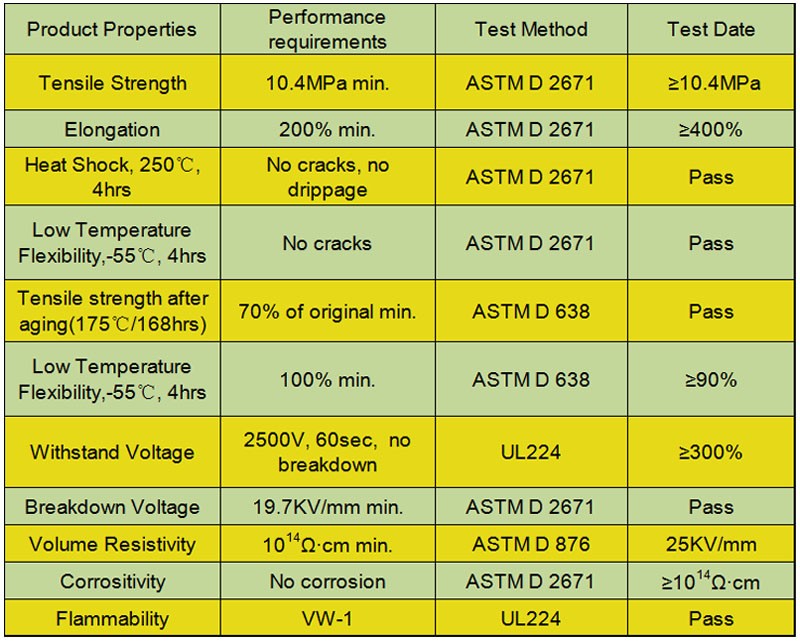 If you have any requirements or questions, please do not hesitate to contact me!