Product Description
Cable Flexible Carbon Fibre Braided Sleeve
Product Description:
Cable Flexible Carbon Fibre Braided Sleeve is made of refined carbon fiber yarn woven, Carbon Fibre Braided Sleeve / Braided Polyester Sleeving is a kind of new material with excellent mechanical property, the proportion is less than a quarter of the steel, carbon fiber resin composite materials tensile strength is generally more than 3500 Mpa which is 7 ~ 9 times of steel, with super flexibility, resistance to high temperature, light proportion, etc. Black Braided Cable Sleeving / Flexible Carbon Fibre Braided Sleeve, Braided Cable Sleeve is widely used to cover some irregular surface electric wire, cables or rubber hose, as well as Braided Sleeves it has superior stability and high torsional strength.

Product application:

Braided Electrical Sleeving , Carbon Fiber Braided Cable Sleeves is widely used in the car, aerospace, military industry and other high-tech fields.

Technical parameters:
1, Material quality: Carbon fiber
2, Working temperature: 269 degrees C to + 650 degrees C
3, Level of flame retardant: VW - 1
4, Standard color: Black
5, Certification: ROHS
6, Cutting tools: Scissors
7, Other features: Conductive
Product Images: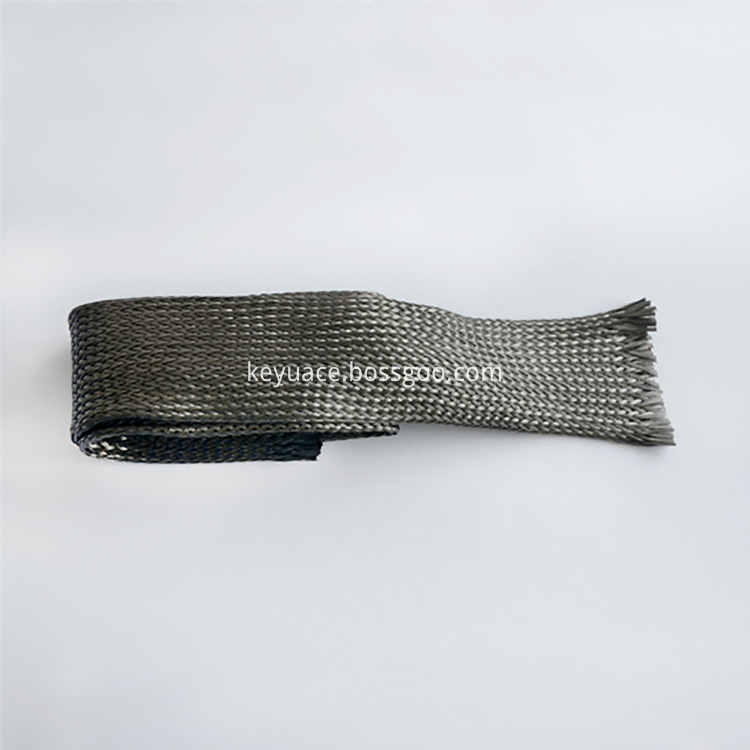 Product Dimension:
Part NO.

Lay flat width

Bundle DIA

Packaging

(mm)

(mm)

(L)

CFT-003

3

1.0--4.0

500m/roll

CFT-006

6

5.0--8.0

300m/roll

CFT-008

8

6.0--10.0

200m/roll

CFT-010

10

7.0--13.0

200m/roll

CFT-012

12

8.0--16.0

200m/roll

CFT-015

15

10.0--20.0

200m/roll

CFT-020

20

14.0--26.0

150m/roll

CFT-025

25

18.0--33.0

150m/roll

CFT-030

30

20.0--39.0

100m/roll

CFT-040

40

30.0--52.0

100m/roll

CFT-050

50

40.0--65.0

100m/roll
Remark:
1, Product specification refer to the fold diameter of the braided sleeve (lay flat width).
2, We can provide special packing, sizes and colors braided sleeve according to customers` requests.
3, All the data above is common value, not including customized size .
Packing and Delivery: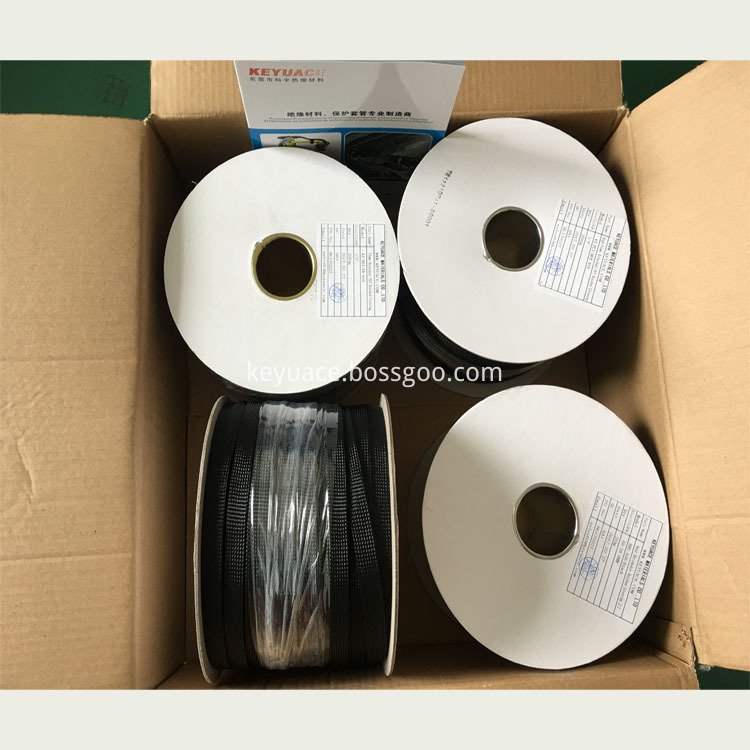 Our Services: