Product Description
Electrical Insulation Thin Wall Heat Shrink PTFE Tube

Electrical Insulation Thin Wall Heat Shrink PTFE Tube is made by Teflon materials (PTFE), Transparent Heat Shrink Tube, Teflon Shrink Tubing can be used in 260 degrees C high temperature environment. Wear-proof, anti-oil, anti chemical corrosion and high temperature resistance. Superior flame resistance and physical-chemical properties, low friction coefficient.
Flexible teflon tubing, Teflon Cable Shrink Sleeve it has been widely used in high temperature wire harnesses, insulating protection to joint and weld, pressure to lift and identification to the covered components, as well as automobile, military, aerospace and aviation, etc.


Transparent PTFE Heat Shrink Tube, Teflon Heat Shrink Tubing wrap in the chemical components may be preventing oil, acid and basic resistance; wrap in the electrical components can have excellent high and low temperature resistance, electrical insulation; wrap in the printing and dyeing, paper, printing, chemical and other industries on the roller can have a lubricating, non-viscous; wrap movement in the complex mechanical components, will be extremely low friction coefficient, smooth running, and avoid "to grasp" and so on. Widely used in electrical, chemical, mechanical, and printing industries.
LED & Fluorescent Lamp Protection Sleeves,Transparent Heat Shrinkable Tube, This product expansion before blowing through the United States based on the UL certification, RoHS high temperature application ptfe heat shrink tube retains the excellent performance of PTFE tube and increased heat shrinkable special features .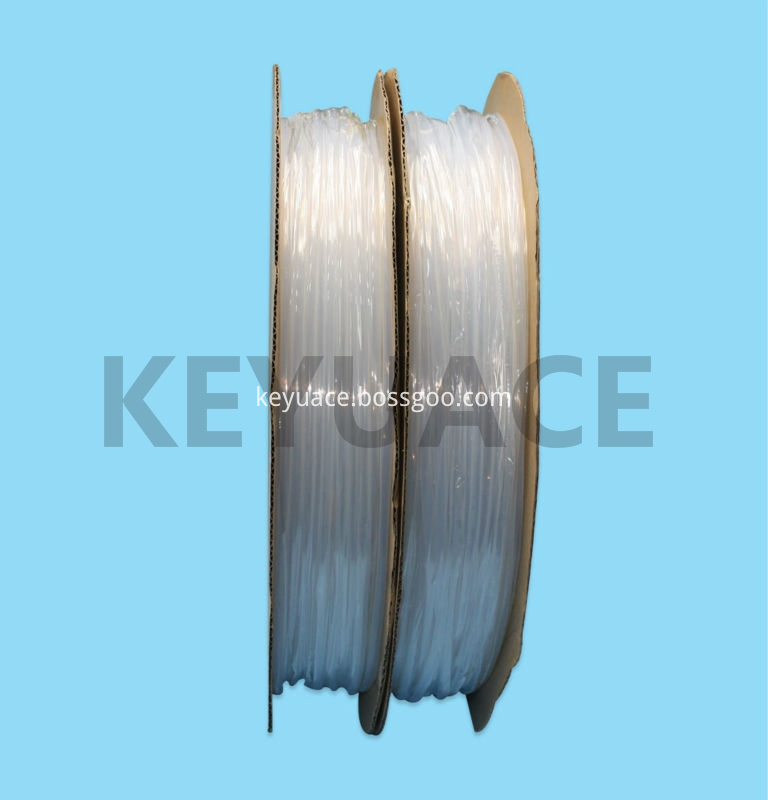 Features & Benefits
1, Heat shrink ratio: 1.7:1, 4:1
2, High flame resistance, superior electrical-chemical properties.
3, Low friction coefficient.
4, RoHs compliant.

Up to standard: Approvals
Meet SAE-AMS-DTL-23053/12

Operating indexes:
Max. Shrink temp.:350 degrees C
Operating temp.: -65 degrees C~260 degrees C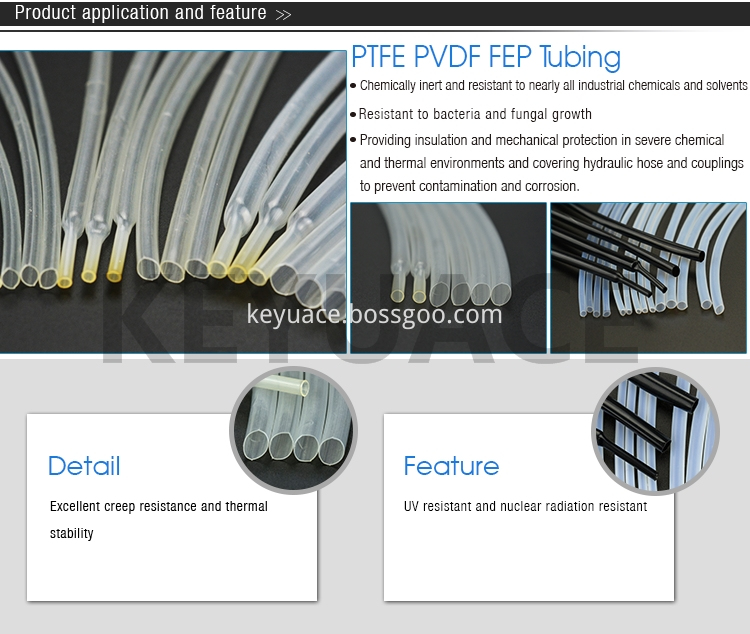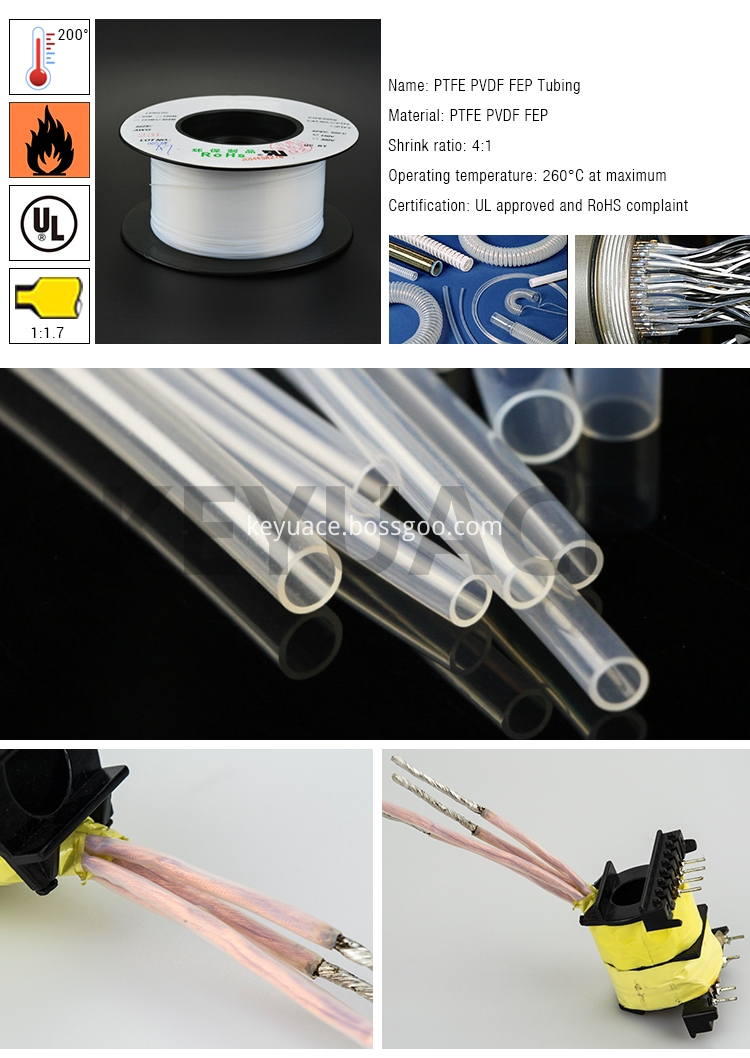 Product Property

Performance requirements

Product Property

Performance requirements

Specific gravity g/cm3

2.10

Min. Shrink temp.

300℃

Tensile strength Mpa

20.5

Miz. Shrink temp.

350℃

Bending strength Mpa

400

Absorptivity

≤0.01%

Impact strength

-NO Break

Longitudinal shrinking ratio(%)

≤5%

Hardness ShoreD

85

Elongation at break(%)

330

Friction coefficient

0.1

Aging in air oven

300℃

Flammability

VW-1

0.5

2

After heat aging

Tensile strength(Mpa)

20

Dielectric constant

2.1

Elongation at break(%)

200

Dissipation Factor

0.0002

Volume resistivity (Ω/cm)

>1018

Arc coefficient

>300

Breakdown strength(KV/mm)

30

Weather ability

NO Break

Flammability

VW-1

Resistance to chemical attack

Excellent

Concentricity rate(%)

≥60
Colors: Blue, transparent ( other colors can be customized )