Product Description
Heat Resistant Tubing Cable Insulation

Heat Resistant Tubing Cable Insulation is made of polyolefin material, Thin Walled Tube Cable Insulation, Thin Heat Resistant Shrink Tubing has the function of insulation and protection.
PE Tubing Cable Insulation, Ultra Thin Wall Heat Shrink Tubing it applies to electric components, coating of the wire harness,and protection of the terminal junction of the electric wire and cable, at the same time, Thin Wall Heat Shrink Tubing it also has the function of color identification. It`s widely used in electrics, electronic industry, electrical industry, etc.
Thin Wall Polyolefin Heat Shrink Tubing,Waterproof Heat Shrink Tubing is very flexible and is easily marked by hot-stamp or printwheel methods.

Features & Benefits:
1, Soft, insulate, low-temperature shrink, flame-resistant (except for the transparent)
2, Have good physical, chemical and electronic properties
3, No halogen, environmentally friendly
4, Shrink ratio: 2/1
5, Vertical Shrink ratio:≤±5%
Operating Indexes
1,First Shrink Temp.:75 degrees C
2,Final Shrink Temp.:115 degrees C
3,Working Temp.:-55~125 degrees C
Up to standard: Approvals
Meet UL224 125degrees 600V VW-1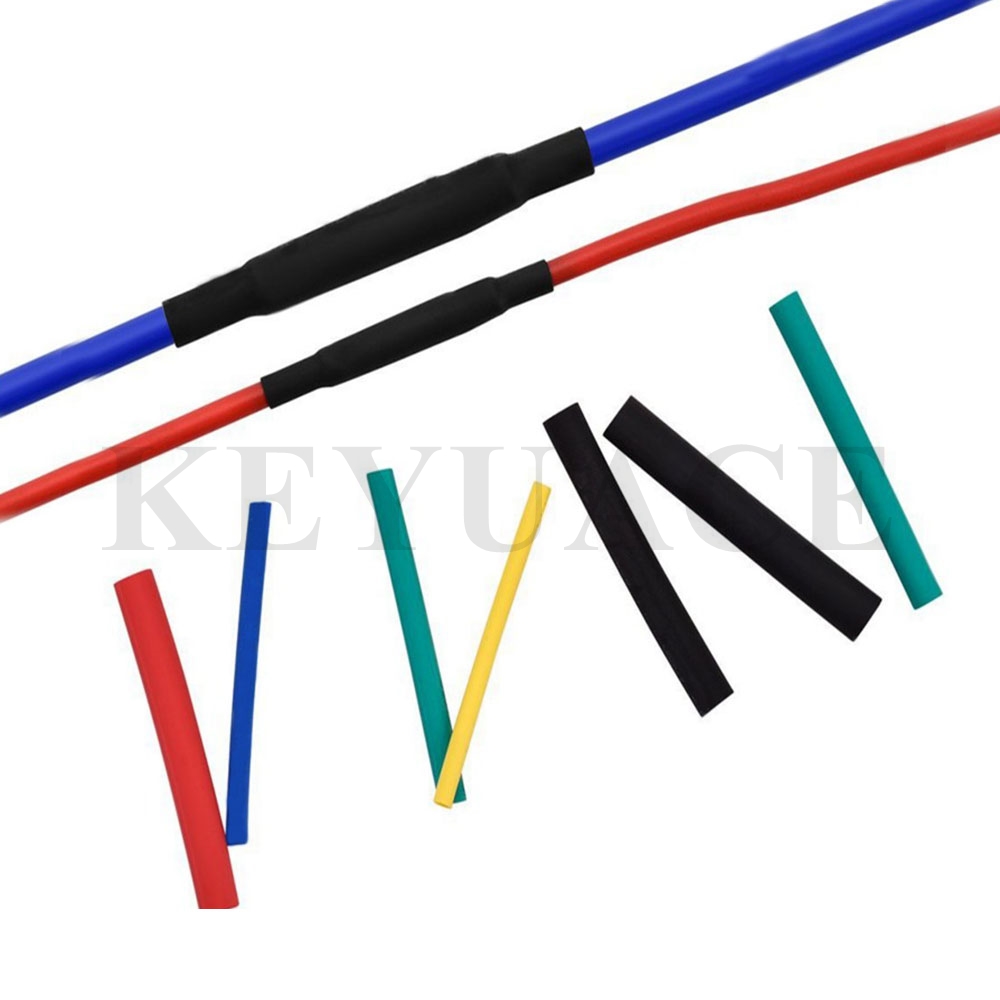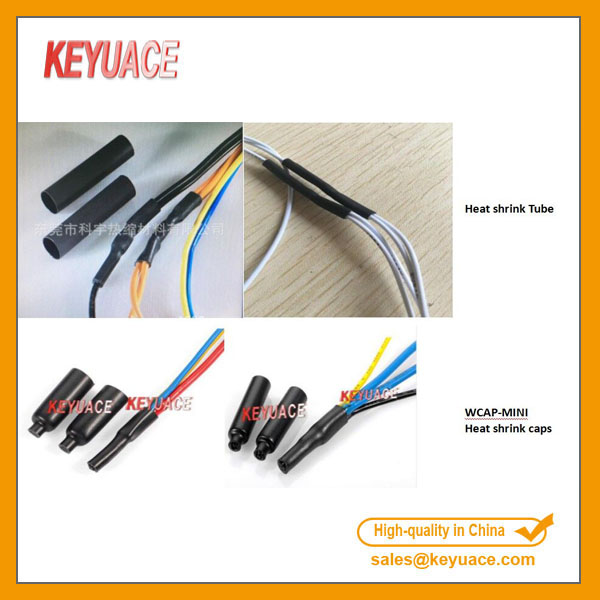 Product Properties

Performance requirements

Test Date

Tensile Strength

GB/T 1040

≥10.4MPa(Before heat aging)

158 degrees C×168h

≥7.3MPa(After Heat aging)

Elongation at break

GB/T 1040

≥200%(Before aging)

15 degrees C×168h

≥100%(After aging)

Heat shock resistance

25 degrees C×4h

No cracks and do not be sticky

Heat cold bend resistance

-3 degrees C×4h

No cracks

Breakdown strength

GB/T 1408

≥15kv/mm

Withsatand boltage

600V

2500V,60s, No breakdown

Pass

300V

1500V,60s No breakdown

Pass

Volume resistivity

GB/T 1410

≥1×1014Ω.cm

corrosion resistance

158 degrees C×168h

Pass

Copper stability

158 degrees C×168h

Pass

Flame resistivity

VW-1

Pass

SIZE(MM)

As supplied (mm)

After recovered

Standard Length(Meter)

Application

Range(mm)

Inner diameter(D)

Wall Thickness(T)

Inner

diameter ( d )

Wall

thickness ( t )

m/roll

φ0.6

0.9±0.2

0.20±0.05

≤0.40

0.33±0.10

200

0.5~0.7

φ0.8

1.1±0.2

0.20±0.05

≤0.50

0.33±0.10

200

0.6~0.8

φ1.0

1.5±0.2

0.20±0.05

≤0.65

0.36±0.10

200

0.75~0.9

φ1.5

2.0±0.2

0.20±0.05

≤0.85

0.36±0.10

200

0.95~1.4

φ2.5

3.0±0.2

0.25±0.05

≤1.30

0.45±0.10

200

1.4~2.3

φ3.0

3.5±0.2

0.25±0.05

≤1.50

0.45±0.10

200

1.6~2.7

φ2.0

2.5±0.2

0.25±0.05

≤1.00

0.45±0.10

200

1.1~1.8

φ3.5

4.0±0.2

0.25±0.05

≤1.80

0.45±0.10

200

1.9~3.2

φ4.0

4.5±0.2

0.25±0.05

≤2.00

0.45±0.10

200

2.1~3.6

φ4.5

5.0±0.2

0.30±0.08

≤2.30

0.56±0.10

100

2.4~4.0

φ5.0

5.5±0.2

0.30±0.08

≤2.50

0.56±0.10

100

2.6~4.5

φ5.5