Product Description
Heat Shrink Solder Sleeve Wire Shield Terminators

Heat Shrink Bullet Connectors, Heat Shrink Solder Sleeve Wire Shield Terminators, Suitable for shielding earth terminal installation, the outer tube materials performance is very high, embedded type lead wire make it easy to install in the construction process.

Applications:
Heat Shrink Wire Crimp Connectors, Heat Shrink Wire Connector Kit for Shield Terminatiors, One piece design, used for shield to ground termination.
Heat Shrink Bullet Connectors, Insulated Heat Shrink Butt Connectors high-performance PE transparent sleeve provides insulation, inspection, strain relief and water proof.
Bulk Heat Shrink Connectors, Heat Shrink Solder Terminals preinstalled ground lead and pre-fluxed solder perform provides a perfectly soldered, strain-relieved and environmentally protected terminal.


Product feature:
1,Shrink ratio:2:1
2, Resistance to friction, excellent chemical corrosion resisting performance.
3, According with RoHs

Operation specification:
1, Min. Shrink temp.: 80℃
2, Working temperature: -55℃~125℃
3, Soldering tin start melt temperature:138℃
4, Soldering tin complete melt temperature:160℃

Up to standard: Approvals
According with environmental protection

Detailed Images: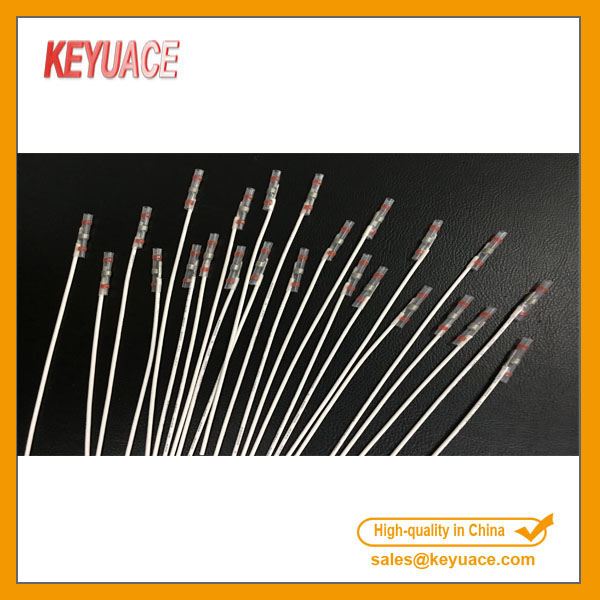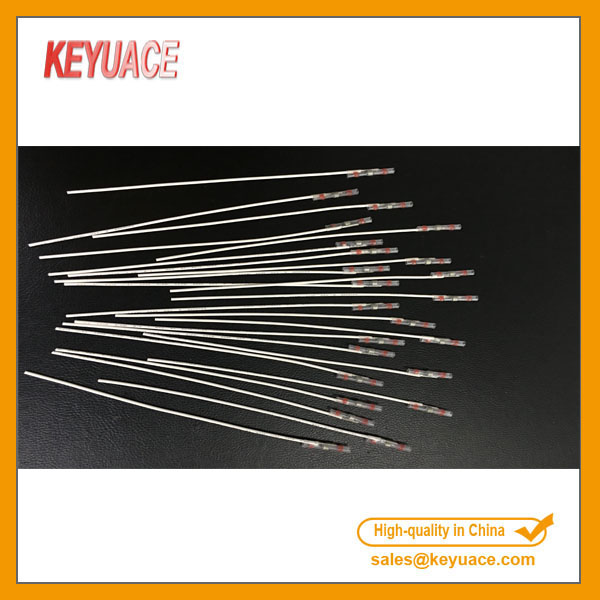 Specification:
| | |
| --- | --- |
| Working temperature | -55℃~+125℃ |
| Final shrink temperature | >160℃ |
| Dielectric strength | 1kv |
| Waterproof level | IP 67 |

Part number

Heat shrink tube (mm)

Soldering tin ring
(mm)

Shielding wire
(mm)

I.D.

L

I.d.

H

O.D.

L2

HSCP 1.7

1.7±0.1

26±0.5

1.7±0.1

2.0±0.1

1.0

100

HSCP 1.95

1.95±0.1

26±0.5

1.95±0.1

2.0±0.1

1.0

100

HSCP 2.7

2.7±0.2

42±0.5

2.7±0.2

2.5±0.1

1.0

100

HSCP 4.5

4.5±0.2

42±0.5

4.5±0.2

2.5±0.1

1.5

150

HSCP 6.0

6.0±0.2

42±0.5

6.0±0.2

3.5±0.1

1.5

150

HSCP 7.0

7.0±0.5

42±0.5

7.0±0.5

3.5±0.1

1.5

150

HSCP 8.7

8.7±0.5

42±0.5

8.7±0.5

3.5±0.1

1.5

150

HSCP 9.7

9.7±0.5

42±0.5

9.7±0.5

3.5±0.1

1.5

150

HSCP 10.7

10.7±0.5

42±0.5

10.7±0.5

3.5±0.1

1.5

150

HSCP 13.0

13.0±0.0.5

42±0.5

13±0.0.5

4.5±0.1

1.5

150