Product Description
POM Number Or Letter Cable Mark Sleeving

POM Number Or Letter Cable Mark Sleeving, 1.5mm Cable Marker, 6.0mm Cable Marker is made of UL qualified POM material, the fireproof grade is up to 94v-2. Cable Marker For Electric Wire 1.5mm - 6.0mm is designed by M shape, Plastic Colour Coded Cable Markers, Flexible Cable Marker it is easy to be stable when it is used on the clamping line and it's not easy to turn over, so Colorful Plastic Cable Markers, Plastic Cable Markers it is convenient to keep the unity of the mark tube.

Cable Marker For Electric Wire 1.5mm - 6.0mm have high flexing ability to grip the wire marker tightly without sliding.
Flexible Cable Marker, Cable Marker For Electric Wire Push the Slip-On wire marker forward with the thumb, and the marker snaps on, firmly gripping the electrical wiring.
M Cable Marker, 1.5mm Cable Marker, 6.0mm Cable Marker, The temperature range for Snap-On wire markers is from -30(℃) to 100(℃).

M Type Plastic Cable Markers, Underground Cable Markers we have stock, you can pick up the goods at anytime.


1. Waterproof, no deformation, any combination, between Kaka can be fixed, easily into the machine room wiring;
2. UL approved Nylon66, 94V-2;
3. Various combinations of different colors make the route markings more intuitive;
4. The closed gripper design improves the traditional sleeve approach;
5. Double column double hole design, so that the letters arranged neatly, can be arbitrarily combined;
6. The marking material is flexible and can be used in a certain line diameter range;
7. The claw has an upside down and is stuck on the wire without falling off;
8. Digital 0-9, letter A-Z, - etc;
9. Environmental protection, through the RoHS 10 certification;
10. Not easy to trans figure and beautiful, clear printing and longer lasting (not fade easily).


Item No

Specification

Suitbale Wire

Applicable

Cable Diameter

Standard

Markings

KY-M10

1.5mm2

0.75-1.5 mm2

1.0-3.0mm

0-9,A-Z,+,-

KY-M20

2.5mm2

2.5mm2

3.0-4.0mm

KY-M40

4mm2

4mm2

4.0-6.0mm

KY-M60

6mm2

6mm2

6.0-10mm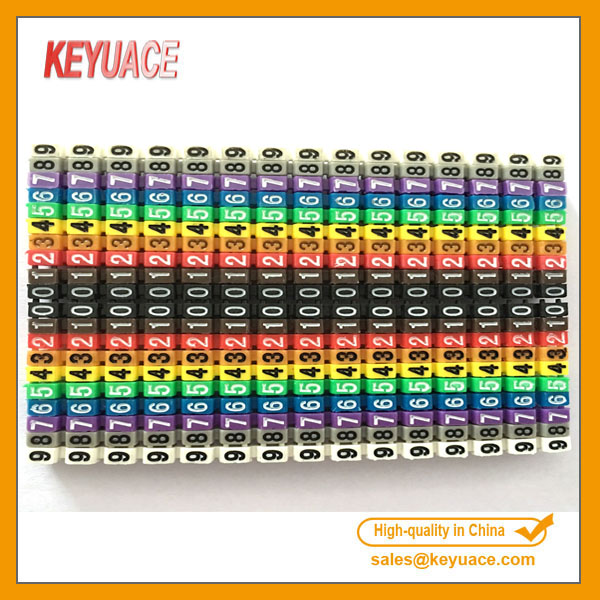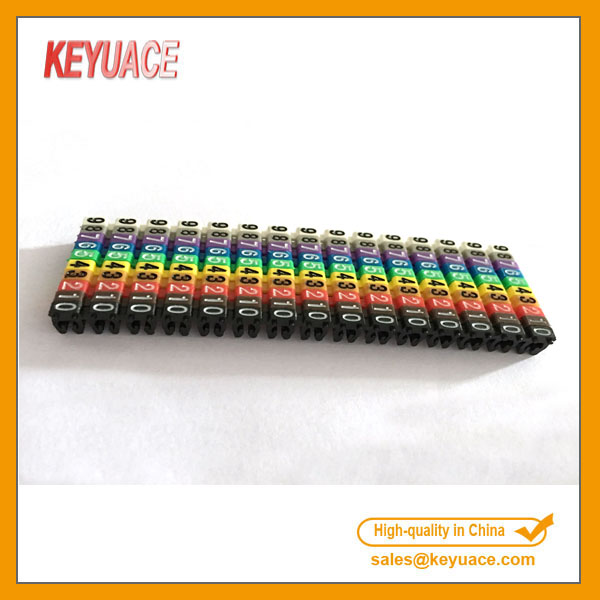 Usage Scenario:
Using tempreture: 120 degree C ~ minus 40degree C

Material: POM
Size application:
KY-M-10 and KY-M-20 is for telephone and electronice wire
KY-M-40 is for CAt5 cable RJ45 cable
KY-M-60 is for RJ45Cat6 and Cat5E cable ,RG tv cable

Advantage:
1.The style is complete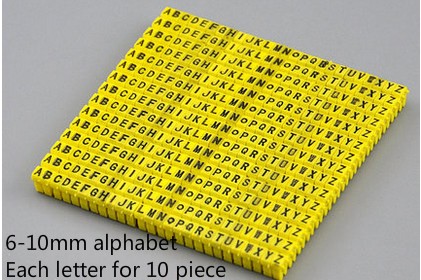 2.Clip-on cable marker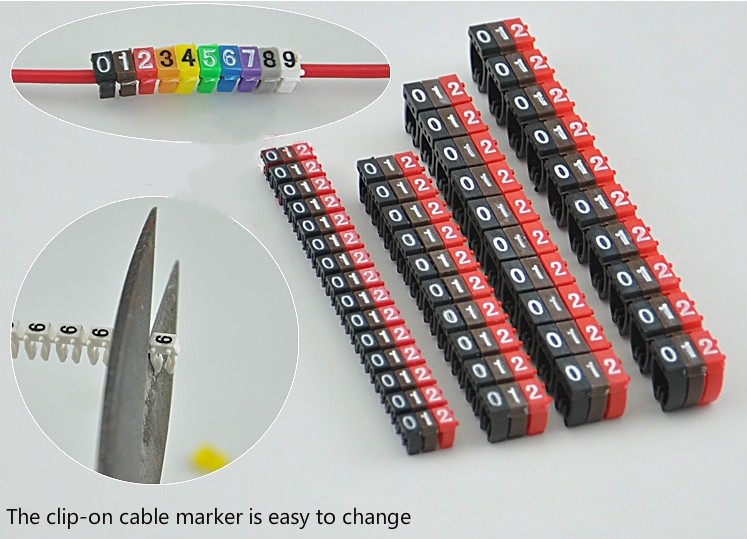 3.Second hole for locate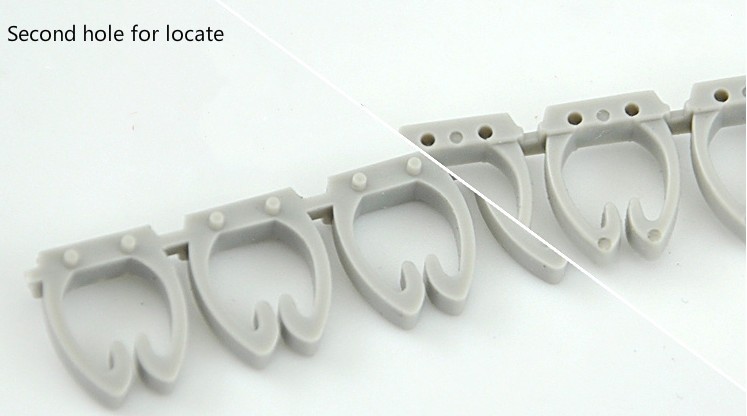 Application: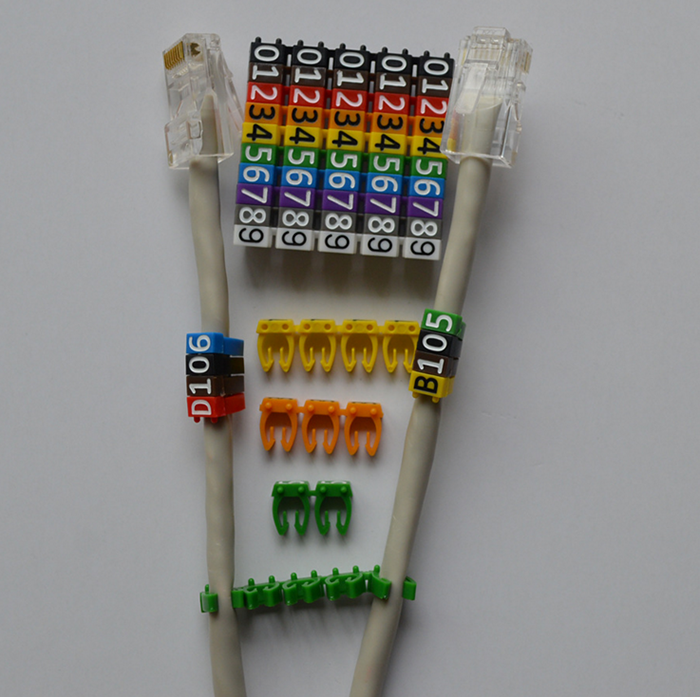 Packaging & Shipping
Packaging Details 1.Natural package:1.5mm2 150 pieces in one bag
2.0mm2 150 pieces in one bag
4.0mm2 100 pieces in one bag
6.0mm2 100 pieces in one bag
2. We also can package upon customers' request
Delivery Time 7~9days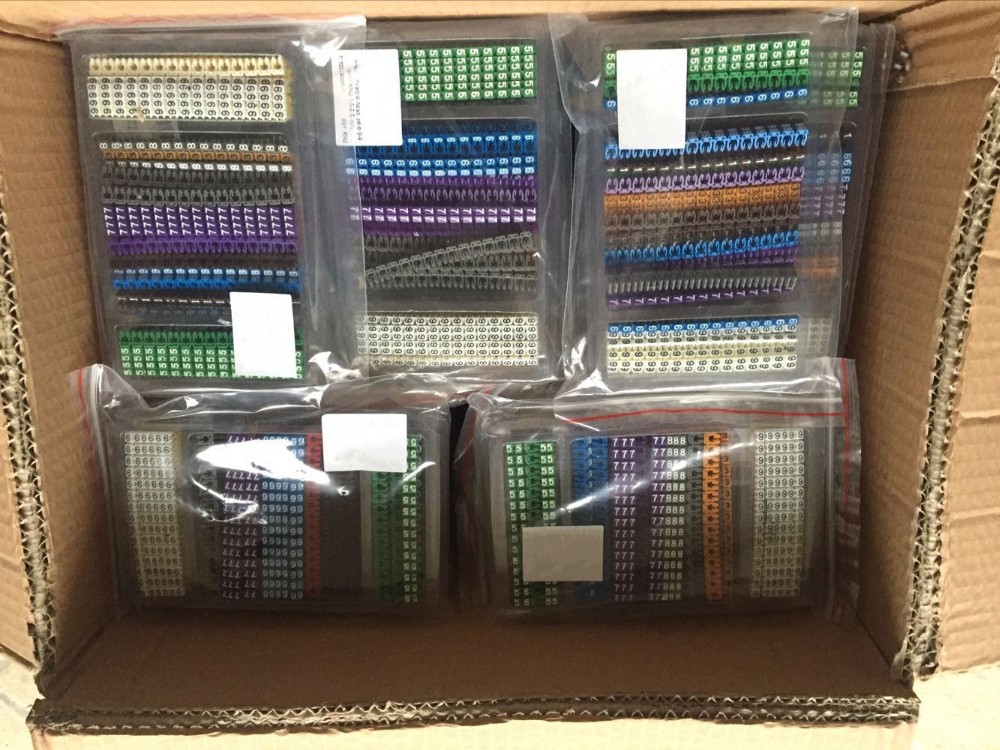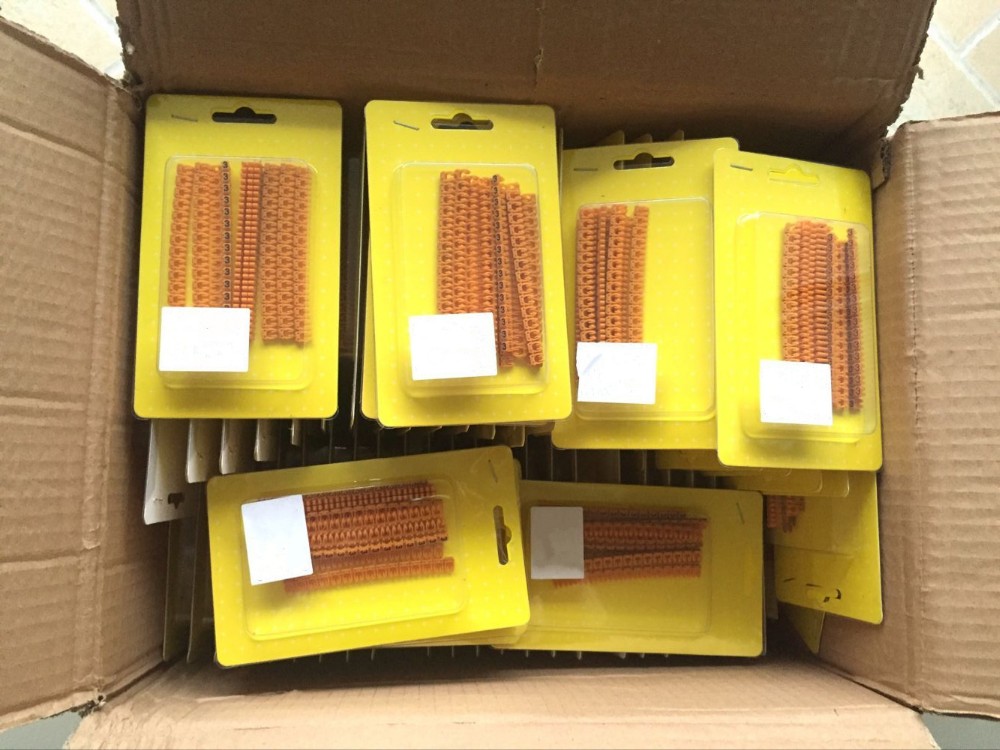 Our Services

Excellent quality and reasonable price to provide.

- We do quotation within 2 days and welcome your any inquiry at any time.

- More details pelease call or email to us directly!

1.We are already have 3 factories located in SZ, abound of material and market resources, high quality, competitive price, best service.

2.As a professional manufacturer of Color Coded Cable Marker for more than 10 years. our products are exported to USA, Europe country, Middle East , South America and so on.

3.Workflow: your idea →we make sample and send to you →you confirm and order →deposit →product →pay balance →shipment →After service