Product Description
PVC Heat Shrink Tubing for Battery Pack

PVC Heat Shrink Tubing for Battery Pack is made by PVC material, good electric insulation. High Voltage PVC Heat Shrink Tubing, PVC Shrink Tubing it applies to electronic components, packing materials, aluminum electrolytic capacitor, inductance, etc.
Clear PVC Heat Shrink Tubing , PVC Shrinkable Tube also widely used in lighting, LED pin bottle combination packaging, beautifying coverings play, insulation, moisture or corrosion protection, and the role of dust.

PVC/PET Heat Shrinkable Tubing, PVC Heat Shrink Tubing Clear, PVC Heat Shrinkable Sleeves you can use it to Batteries by cutting it smaller in the desired length with the help of scissors.
Package Includes:
1 x 280Pcs (8 colors*35pcs) Heat Shrink Tubing
1 x Storage Box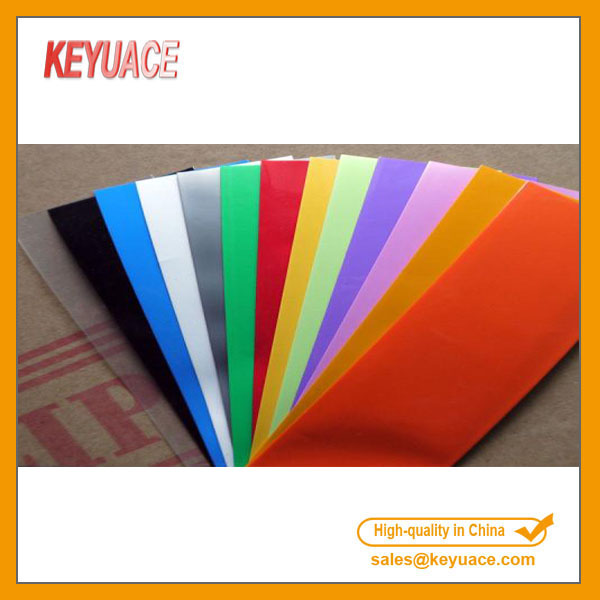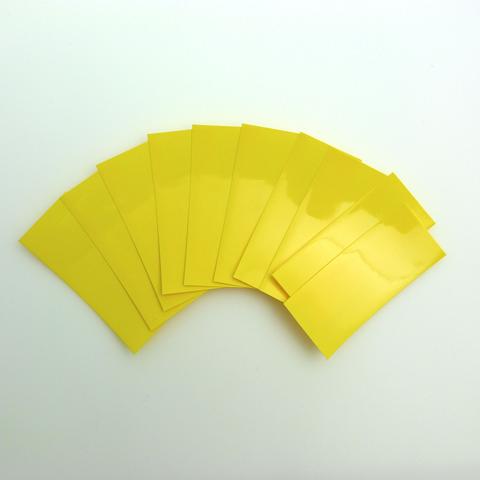 Features and benefits:
1, Low-temperature shrink, superior electric insulation, fire resistance
2, Two kinds of products according to temperature: 90 degrees C , 105 degrees C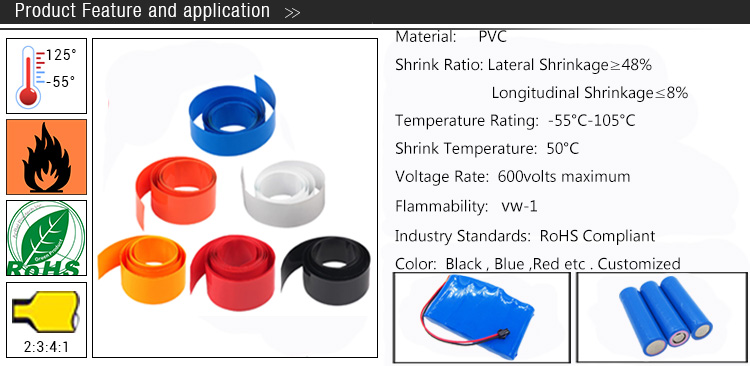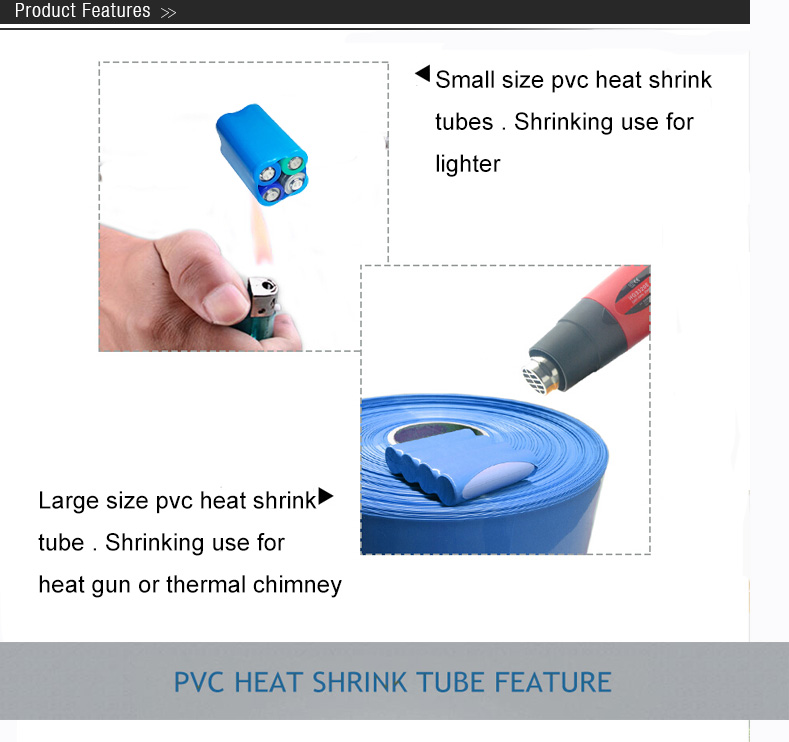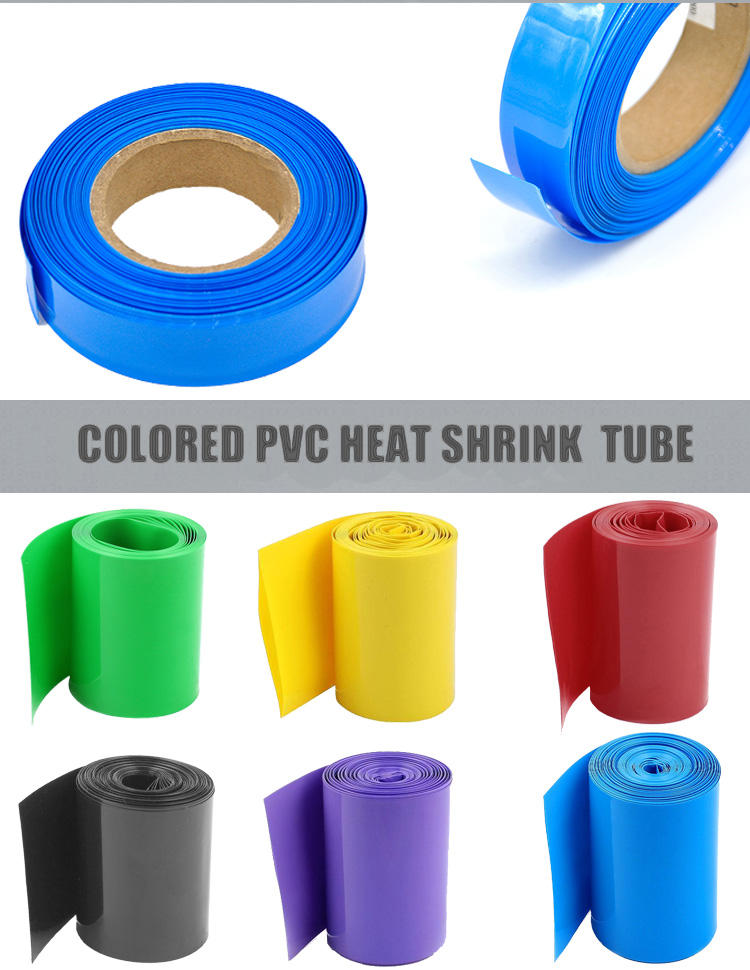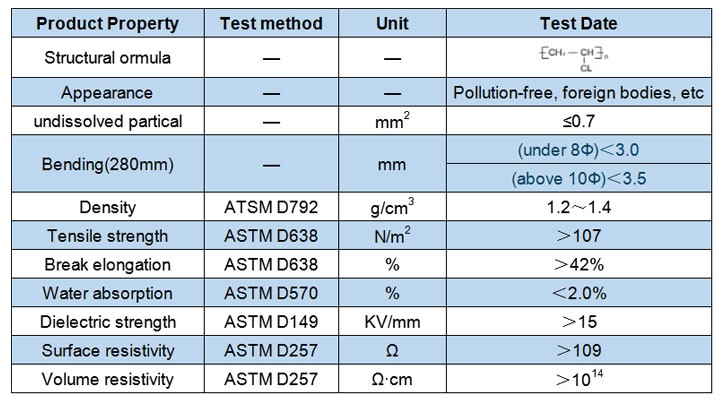 105 degrees C PVC heat shrink tubing, Model:KY-PVC 105 degrees C
Size(mm)

Lay flat(mm)

Wall thickness
(mm)

Horizontal shrink ratio(%)

Vertical Shrinkage ratio(%)

High temperature vertical shrinkage ratio(%)
Hot Oven(180±2)℃×15

Φ3

5.5±0.2

0.085±0.01

48±4

7±2

14±3

Φ4

7.3±0.2

0.09±0.01

``

6±2

``

Φ 5

9.2±0.2

``

``

``

``

Φ 6

10.6±0.2

``

``

``

``

Φ6.3

11.1±0.2

``

``

``

``

Φ8

14.1±0.2

0.095±0.01

``

``

``

Φ9

15.5±0.2

``

``

``

``

Φ10

17.1±0.2

0.10±0.01

``

``

``

Φ12

20.7±0.2

0.10±0.015

``

7±2

17±3

Φ12.5

21.6±0.2

``

``

``

``

Φ13

22.1±0.3

``

``

``

``

Φ14.5

24.6±0.3

``

``

``

``

Φ16

27.1±0.3

0.11±0.015

``

``

``

Φ18

30.1±0.3

``

``

``

``

Φ20

33.2±0.3

0.12±0.015

``

``

19±3

Φ22

36.3±0.3

``

``

``

``

Φ25

41.4±0.4

0.14±0.02

``

9.5±2

``

Φ30

50.0±0.6

``

``

``

``

Φ35

57.4±0.7

``

``

``

``

Φ40

66.2±1.0

``

``

``

``

Φ50

83.5±1.5

0.30±0.03

38±5

15±5

≤40.0

Φ63.5

106.0±1.5

``

``

``

``

Φ76

125.0±1.5

``

``

``

``

Φ89

145.0±1.5

``