Product Description
Silicone Coated Fiberglass Fire Sleeves Hose

Silicone Coated Fiberglass Fire Sleeves Hose , Fire Resistant Cable Sleeves or high bulked glass fiber woven with organic high temperature resistant iron oxide red silicone by high temperature treatment process.
Fire Rated Sleeves (sometimes spelled Fire Sleeves or fire-sleeve) Fire Resistant Hose is the perfect sleeve and jacket choice for protecting industrial hydraulic hoses and lines, pneumatic lines, fuel & oil lines, brake lines, wires and cables from exposure to high temperature, heat, flame, fire and pyro exposure. The extra thick special formulation of silicone rubber on our fire sleeve sheds molten metals, slag, welding splatter, electrical or grinding sparks and contamination. Fire Sleeves , Fire Sleeve For Hose also provides protection from ozone, UV and abrasion.
The standard color of fire sleeve is red-oxide, but custom colors such as blue, grey, black, yellow and green are available; great for identifying hose and cable use when the sleeve is installed. Fire Sleeves For Cables is the standard high-temperature and molten splash pyro protection jacket and sleeve for hose & cable.
| | |
| --- | --- |
| | red oxide, blue, gray, gold, black, yellow, pink, silver, purple and green |
| | |
| Continuous operating temp | |
| | |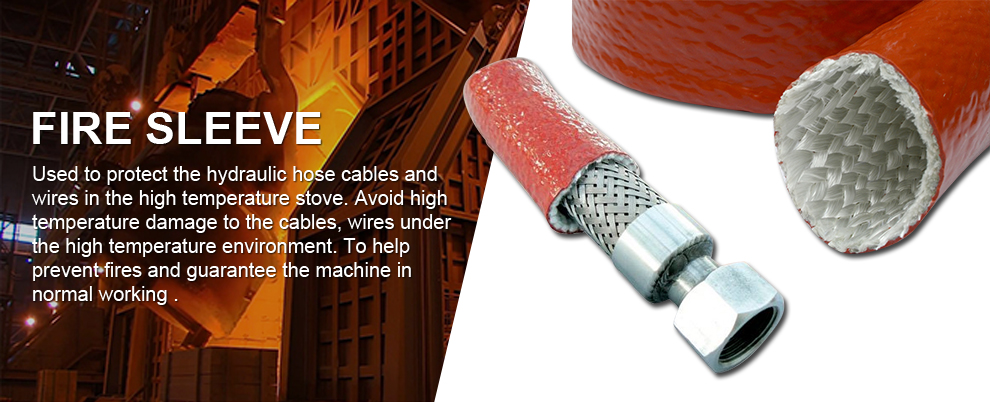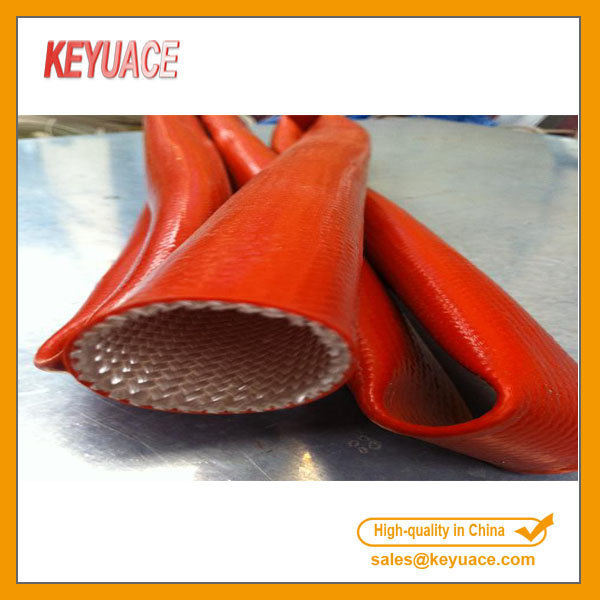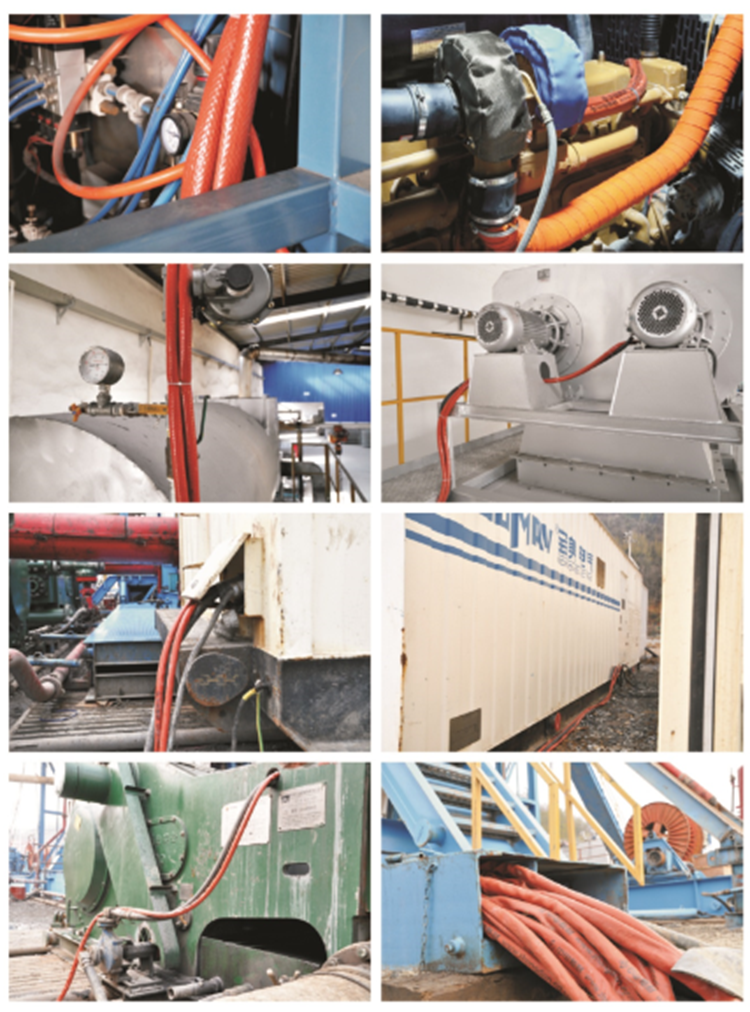 Main Features:
1) Self-extinguishing thick-walled insulating sleeve for excellent thermal protection
2) Sheds molten metal splash instantly and resists direct flame impingement
Lightweight and highly flexible composite protective sleeve with exceptional elasticity
3) Will not melt, burn, support combustion, or emit toxic smoke
4) Resistant to hydraulic fluids, fuels, lubricating oil, and water
5) Extends service life of assemblies and provides personnel protection

| | | |
| --- | --- | --- |
| Inner Diameter | Thickness (mm) | Standard Package (m/roll) |
| 15 | 2.1 | 20 |
| 20 | 2.3 | 20 |
| 25 | 2.6 | 20 |
| 30 | 2.9 | 20 |
| 32 | 3.0 | 20 |
| 35 | 3.1 | 20 |
| 38 | 3.3 | 20 |
| 40 | 3.4 | 20 |
| 45 | 3.5 | 20 |
| 50 | 3.7 | 20 |
| 55 | 3.9 | 20 |
| 60 | 4.0 | 20 |
| 65 | 4.1 | 20 |
| 70 | 4.3 | 20 |
| 75 | 4.4 | 20 |
| 80 | 4.7 | 15 |
| 85 | 4.8 | 15 |
| 90 | 5.0 | 15 |
| 95 | 5.2 | 15 |
| 100 | 5.6 | 15 |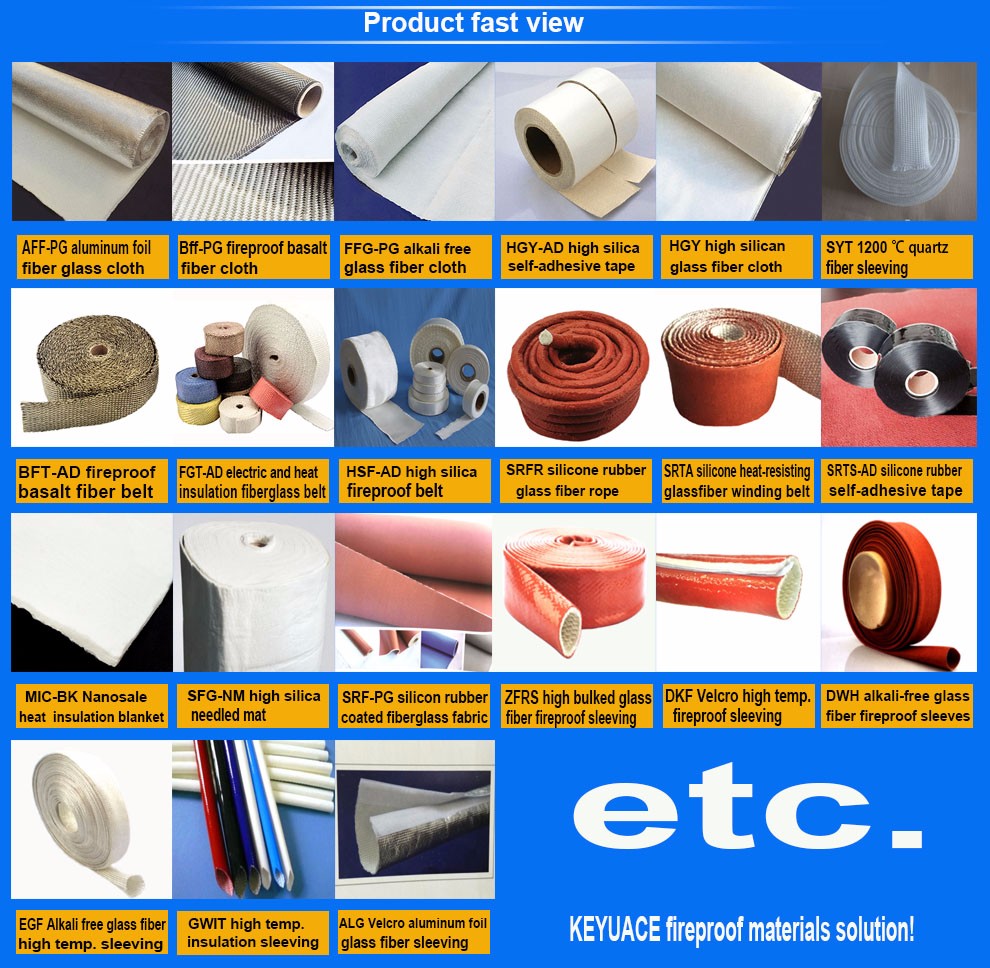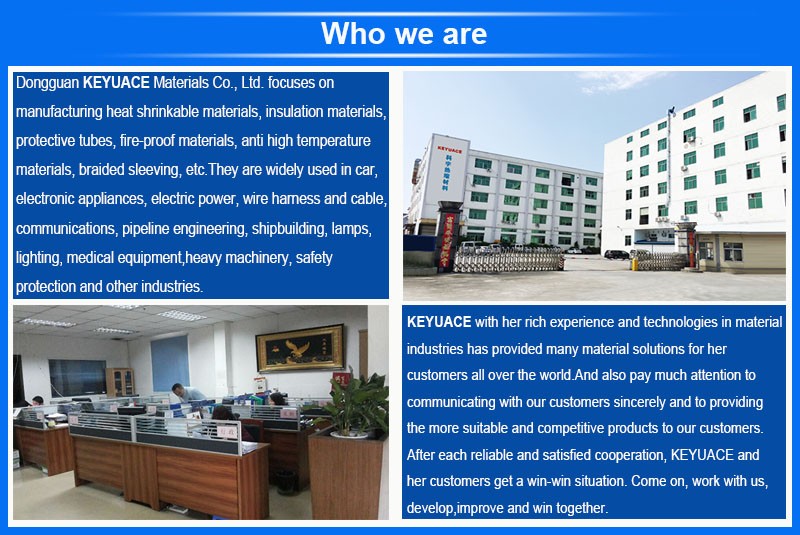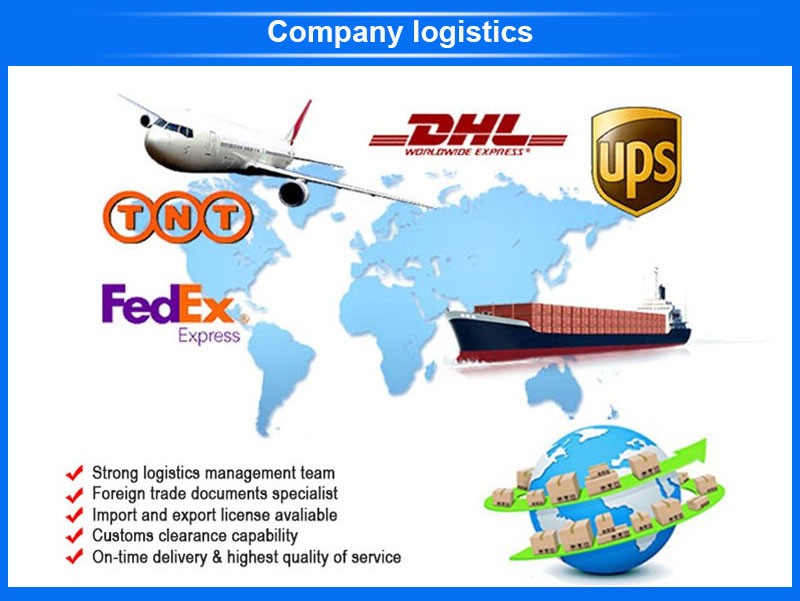 We are considered a well-known name for the following reasons:
Quality grade range
Magnificent infrastructure
Experienced team of professionals
Stringent quality checks
Customized products
Tamper proof packaging
Prompt delivery
Budget-friendly rates