Product Description
Thermal Insulation Fireproof Silica Fiberglass Needled Mat

Fireproof High Silica Needled Mat, Insulation Glass Fiber Cloth is made from silica fiberglass chopped strands through carding and needing process.
Product randomly distributed in 3-D structure, the path structure is winding in fiberglass layer, small needing hole, high void fraction.
Fiberglass Needled Mat Fire Fabric, Fire Resistant Fiber Cloth, Fiberglass Insulation Fabric Cloth Tiny voids formed in the manufacturing process impart excellent heat insulation property to the product.
The non-binder content insulation and electrical properties of E- glass make the needle mat an out-standing and environmental friendly product within the insulation material field.
Characteristics

Glass fiber monofilament disorderly crisscross penetration, assumes the astatic three-dimensional microporous structure, small space, space law, has a good sound-absorbing, shock, corrosion resistance, insulation, high temperature resistant, flame retardant performance. High porosity, small gas filtration resistance and filtration velocity, high dust removal efficiency, at the same time, bending resistance, abrasion resistance, dimension stability of glass fiber needle felt mainly for manufacturing thermoplastic sheet molding compound AZDEL sheet (GMT) and polypropylene reinforced base material. In the past, the main application of glass fiber needle felt continuously, but after repeated comparison and selection, think when using cut short glass fiber needle felt, the processing performance and the use of performance is better than use glass fiber needle felt continuously, mainly reflected in the glass fiber chopped needled felt and polypropylene compound, liquidity is better.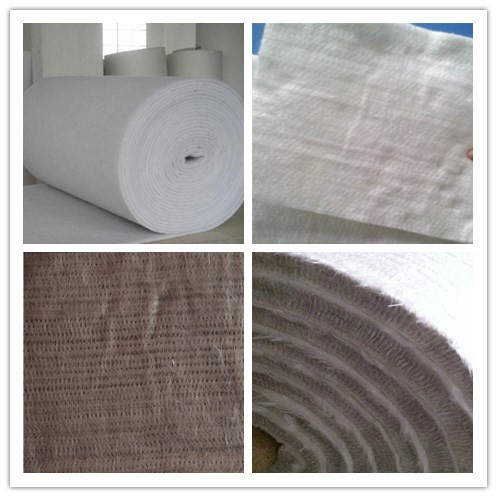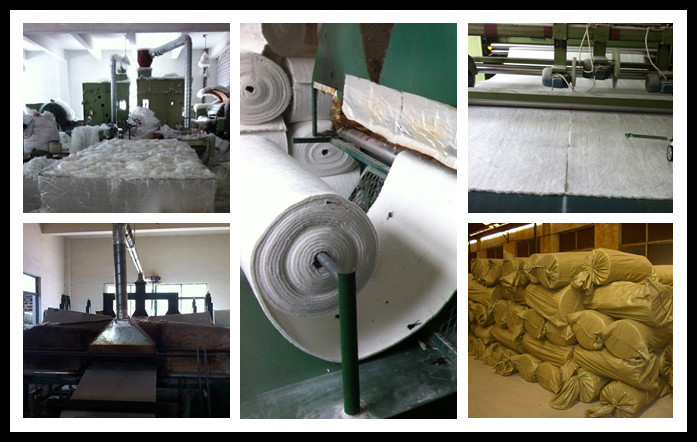 Standard specification:
| | | | | |
| --- | --- | --- | --- | --- |
| Part No. | Thickness/mm | Width/cm | Weight g/m2 | Roll Length/mtr |
| SFG-NM-10 | 6.3-7.9 | 91.5-92 | 890 ± 80 | 30 |
| SFG-NM-15 | 12.7--15.9 | 91.5-92 | 2000 ± 200 | 30 |
| SFG-NM-20 | 21-24 | 91.5-92 | 3660 ± 360 | 30 |
Application:
Glass fiber needle felt can be used in the automotive industry in sound insulation, sound-absorbing, shock absorption, flame retardant, etc., mainly used in industrial filtration in the field; High temperature flue gas filtration; Glass fiber needle felt is widely used in carbon black, steel, non-ferrous metal, chemical, incineration flue gas purification and other industries of the dust and recycling all kinds of bag filter.


1, used for various heat sources (coal, electricity, oil, gas) high temperature equipment, central air conditioning pipe heat preservation;


2, used in a variety of insulation, fireproof materials;


3, seal used in special places, sound-absorbing, filtering and insulating materials;


4, heat transfer and heat storage devices used in all kinds of insulation;


5, for cars, boats, aircraft parts, such as sound insulation, thermal insulation, heat resistance;


6, for car, motorcycle muffler deadened the sound insulation and inner core engine;


7, color steel and wood structure building is sandwiched between layers of heat insulation heat preservation;


8, thermal, chemical pipeline heat preservation, thermal insulation effect is better than that of general thermal insulation material;


9, air conditioners, refrigerators, microwave ovens, dishwashers and other household electrical appliances industry wall heat insulation heat preservation;


10, need heat preservation, heat insulation, fire insulation, sound-absorbing, other occasions

Packing:

Our Service: