Product Description
wire end caps terminal sleeves cable sleeves

Mini cable PVC Heat Shrink Sealing End Cap , Heat Shrink End Caps the outer layer is made of polyolefin material, inner wall coat with transparent spiral hot melt adhesive. Heat Shrinkable End Caps, Heat Shrink Caps it mainly has insulation protection function to the two cable ends and cable branch. And Cable End Caps Heat Shrinkable, Elastic Sealing Cap it also ensure the safety and stability of the electric power.
Heat Shrink Cable End Caps, Heat Shrink Wire Caps it applies to electric power cable, communication cable, control cable or underground electric power distribution cable. Harnessing End Caps it has been widely used in lead sheath, cross-linked polyolefin sheath, chemical engineering/ metallurgical industry, refinery, port machinery, etc.
Recommended for use both in open air and on underground power distribution cables with PVC, lead or XLPE sheets. Definitive recovery with the layer of spiral coated hot melt adhesive.
Features & benefits:
a) easy to install, abrasion resistance, mechanical protection,Chemical resistance, solvent resistance
b) superior sealing, damp-proof, fungus-proof, anti-oxidant and UV resistance
c) Protect the electric power and communication cable when the voltage is under 1000V
d) Sealing cap with valve is available.
e) Shrink ratio: 2:1
f) Resistant to oxidation, ozone, UV radiation. Protects power cables up to 1000 V and telecommunication cables.
Very easy to fit over cable end. Environment definitive watertight seal. Material: thermally stabilized cross linked polyolefin,
coated with specially hot melt adhesive.
Various:
Operating temperature: -55 degrees C to +110 degrees C
Minimum full recovery: 120 degrees C
Effectively offering protection against oxidation, ozone,
UV-radiation.
Coated with hot melt adhesive to ensure environment seal.
Standard color: Black.
Up to standard: Approvals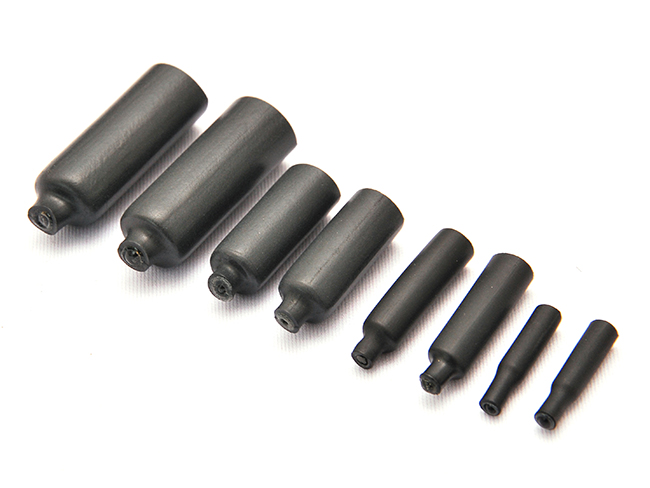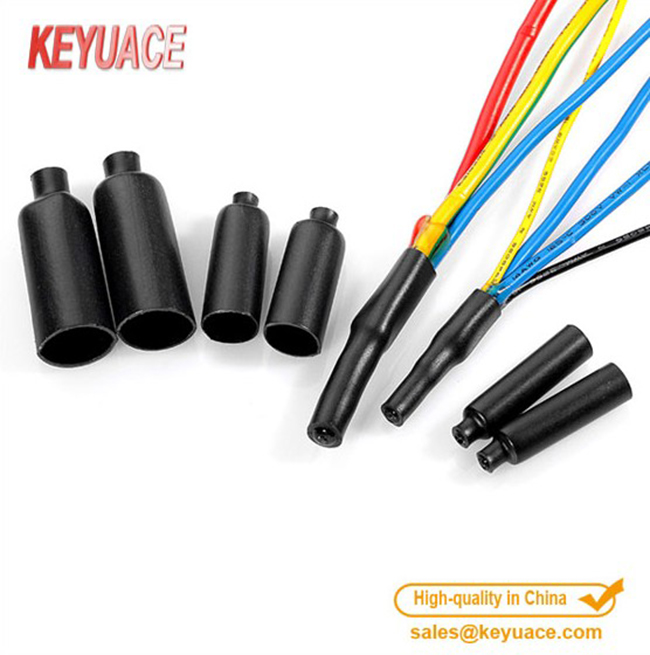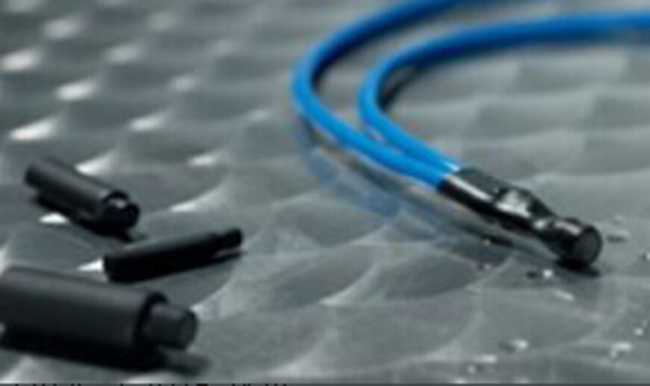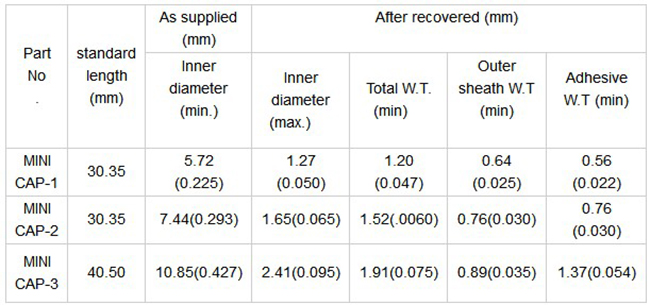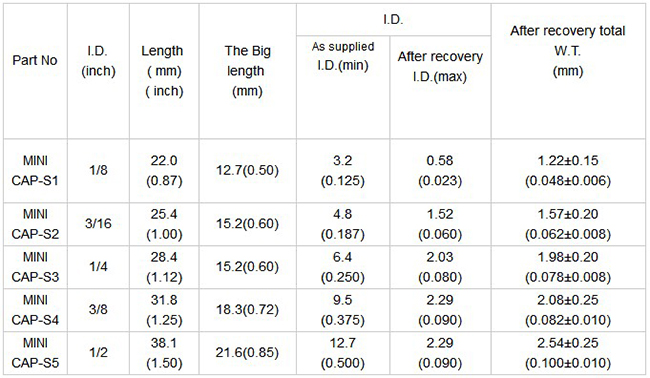 Standard Colors: Black, Transparent
How to choose the size:
1.Generally choose the biggest size that the sealing cap can shrink and cling on the module.
2.Other length sealing cap can be provided according customers'request.