Product Description
Zipper Cable Management Organizer Neoprene Cable Sleeve

Zipper Cable Management Organizer Neoprene Cable Sleeve, Braided Polyester Sleeving is made by highly durable and flexible soft neoprene, single wall thickness is about 3mm, with zipper design, Black Neoprene Wire Harness Protecting Sleeving, Braided Cable Sleeve it`s convenient to coat and maintain the cables. Neoprene Cable Sleeve with Zipper , Braided Electrical Sleeving this productive sleeve has the effects of cooling, shockproof and noise reduction, Neoprene Cable Sleeveing, Braided Cable Sleeve also applies to bind multiple cables( electric wire) not to make the cable chaotic, and let your office(home) environment more clean and tidy.

Feature:Black Braided Cable Sleeving

1. With a zipper closure you can just wrap all the cords and pull them together zip and done. Never worry about finding the right cable to unplug again, the zip-up mechanism gives you pain-free access to your cables anytime.

2.The seams and neoprene are very strong and good quality for years of use. It can also wraped on steering wheels or carriage bars to add comformt.

3.The sleeves are long and wide enough for all types of cables like USB, ethernet, HDMI, DisplayPort, power cables, etc. You can zip two together into one big one for larger bundles.

4.Cut slits to run cable out; Ideal for home, office or working shop - No need to worry the messy tangled cords depress you or trip your kid. All cords are wrangled up and hided in one sleeve from sight, it makes your living and working space look more organized.

5. Our cord organizers are made from highest quality thicker Neoprene to ensure maxium life. It is extremely durable and flexible. Can hold multiple cables easily without ripping or tearing. We use high quality white neoprene to make sure it does not see through to the black side. The white side looks pure white and clean, not dark and dull as other competition.

6. Prevent the bird's the nest of cables behind your desk, PC, TV, Entertainment Center etc! Make your home or office look more inviting, neat and tidy.

7.Choose the color and the length that suits you best! The wrap is reversible black and white and perfectly sized to handle it with ease. It is wider (5.3" wide) and with larger OD (1.5") than others. You can cut it into several sleeves to handle different sets of cables and make intermediate slits to exit cables if needed.

Usage:

1. Ideal for cord and cable control e.g. PC's, TV's, Data cabling, games consoles etc.

2. Can easily be cut to size

3. Meets Cat 6 standards

4. Great for network installations

5. Can be slit, perforated and die-cut to meet specific requirements

6. Can be opened and closed thousands of times

7. Cost efficient and more environmentally friendly than one use cable solutions.


How to use Our neoprene cable management sleeve?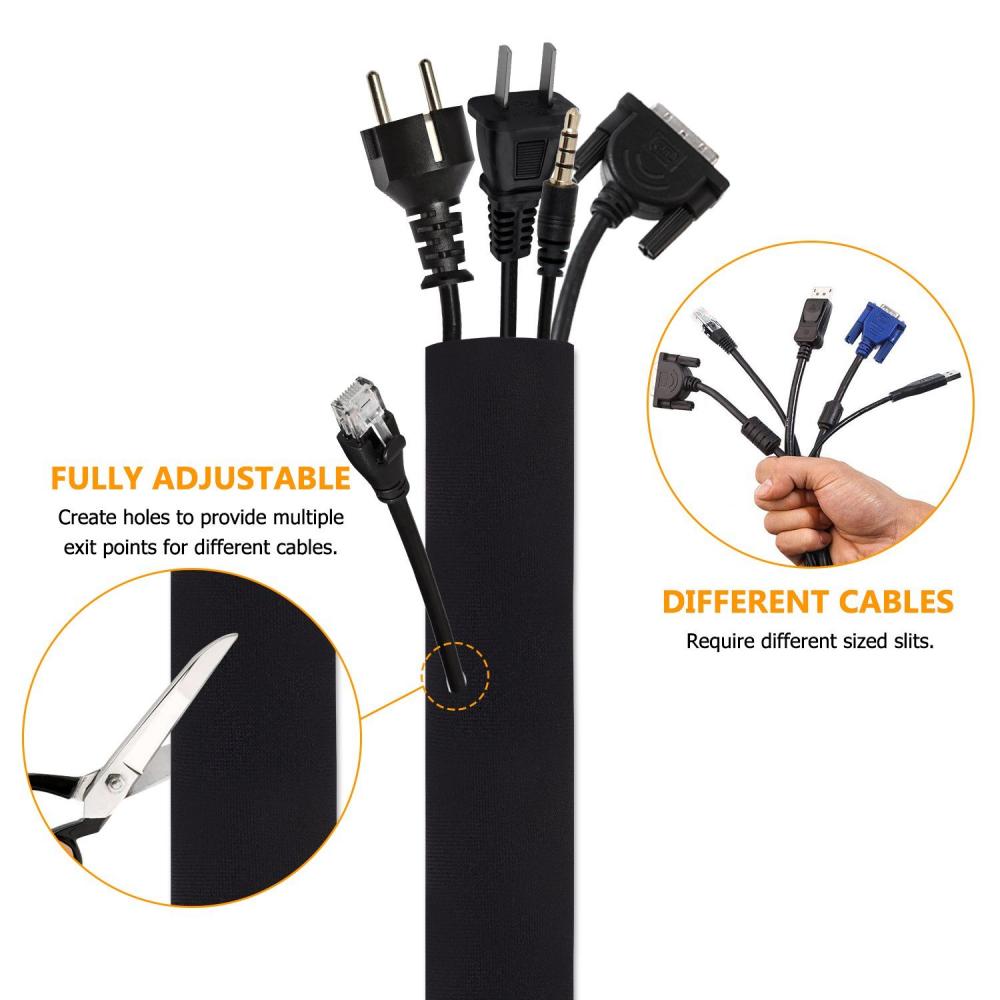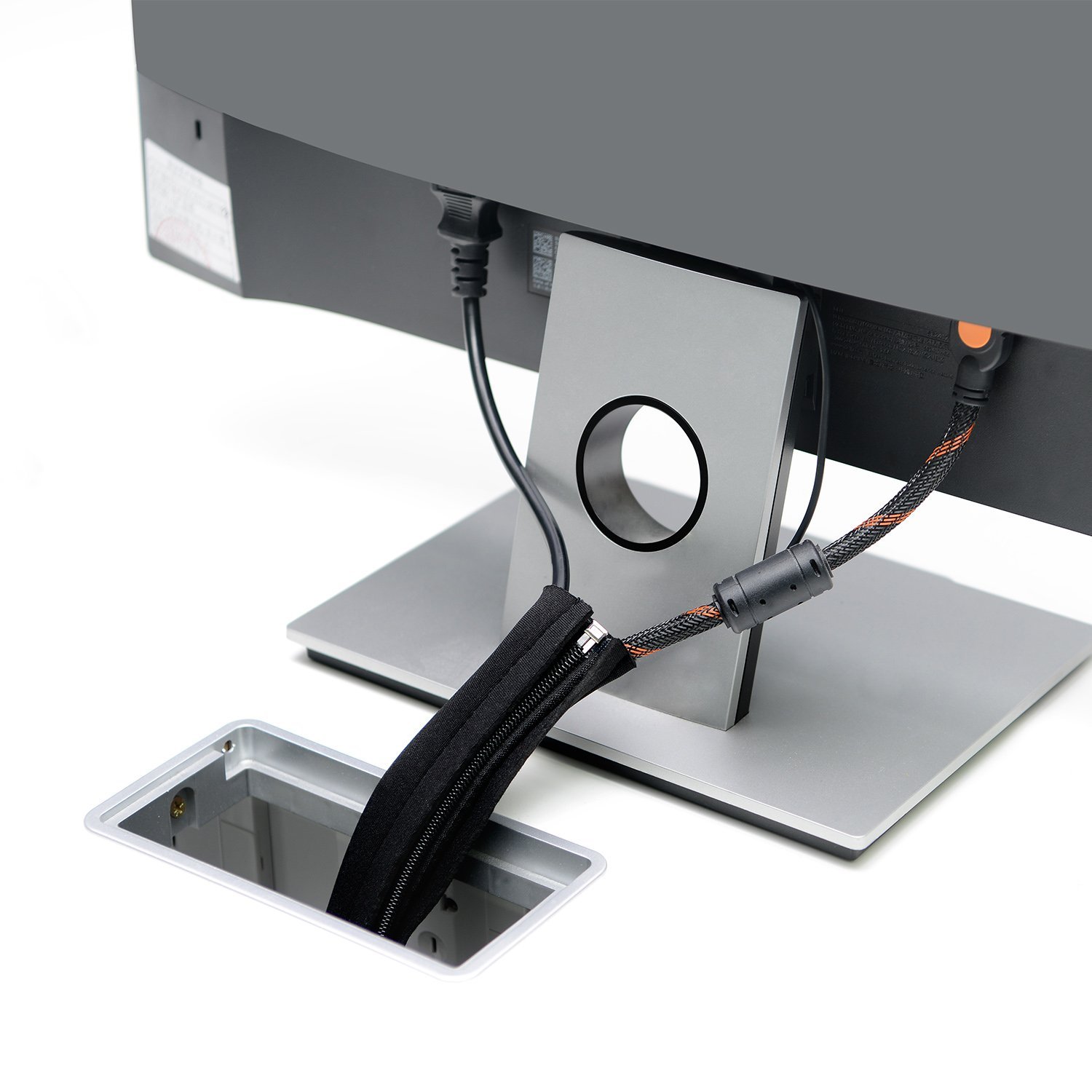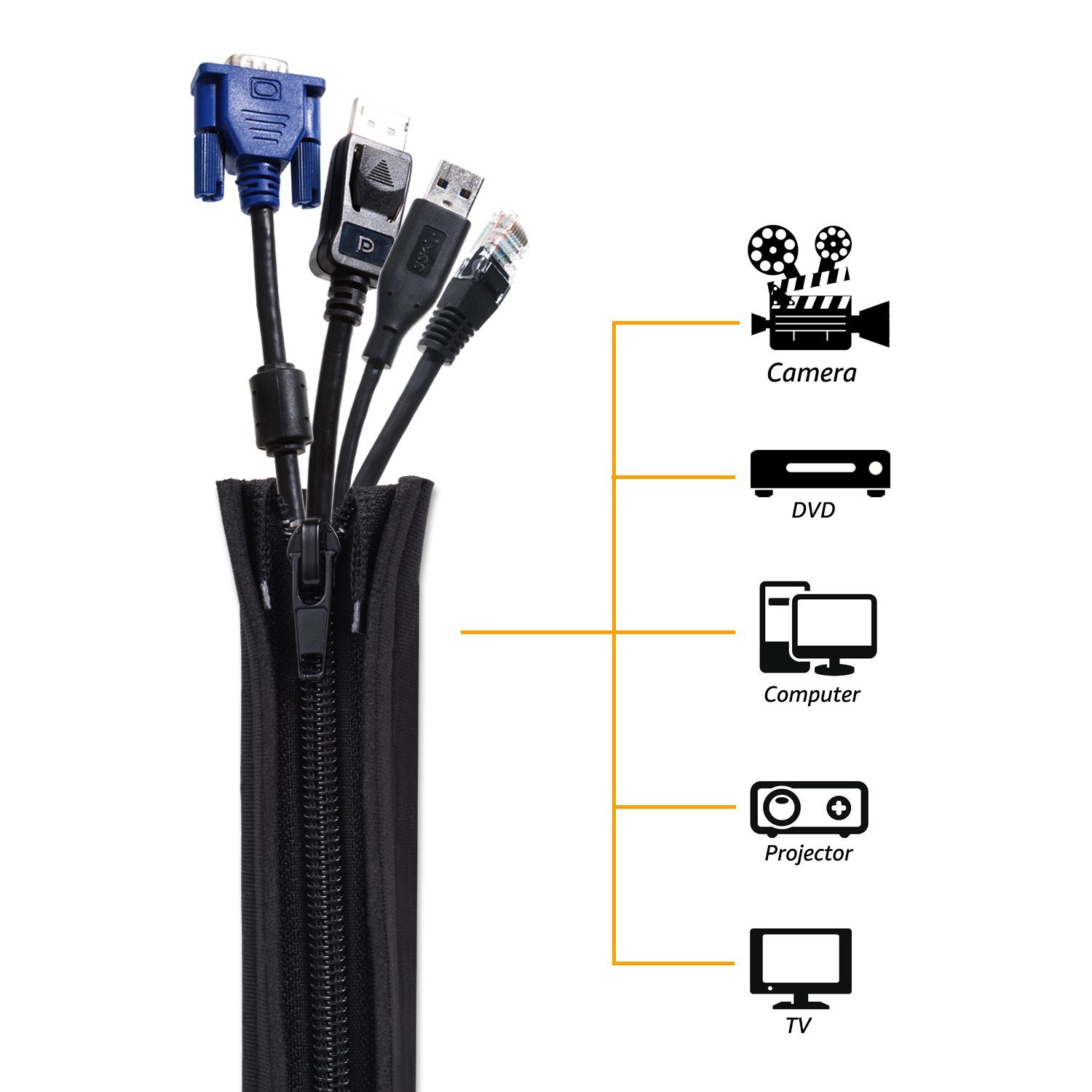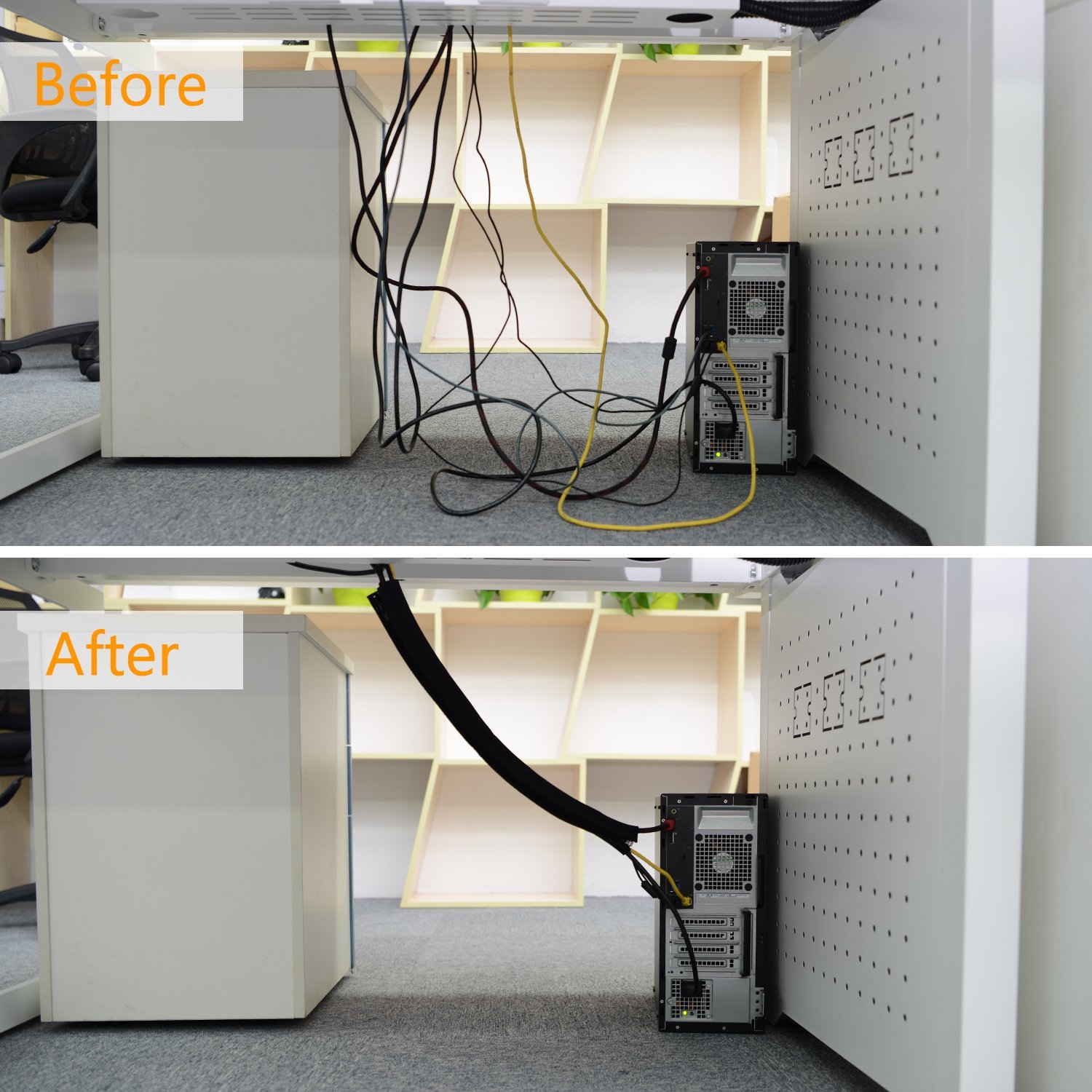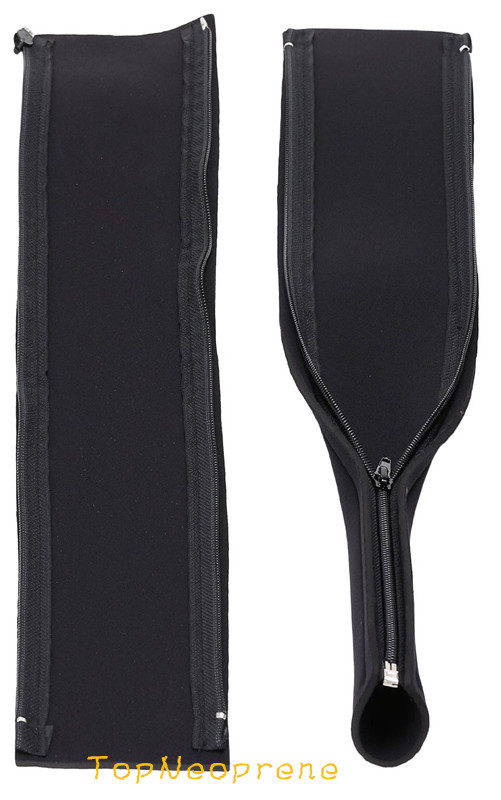 Packing & Delivery:
1m Neoprene Cable Cover. Also can do the packing as your request.

Shipping:1)Ship by UPS,DHL,FEDEX,or TNT,Traking number will be advised after delivery.

2)By sea or by air.
Our Service: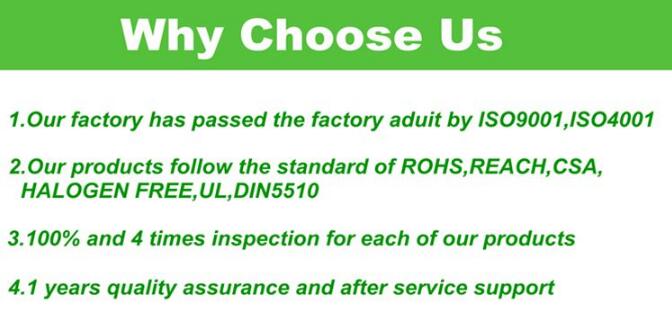 FAQ: