Product Description
200 ℃ FEP Heat Shrinkable Tube
200 ℃ Teflon heat shrinkable tube /Teflon Shrink Tubing for Hot-stamp And Print-wheel Equipment is made of polyterafluoroethylene propylene(FEP).
High Temperature Teflon Tubing the products generally apply to:
1, Protect and insulate electronic components, resistance and capacitor, and thermocouple from the high temperature oil environments.
2, Provide machinery protection for all kinds of metal wire. For example: protect, insulate and reinforce the end of the wire, wiring, and terminal.

Application:
1, Transparent Teflon Tube , Teflon Cable Shrink Sleeve cover the roller and idler wheel in machinery. ( Office machinery, papermaking machinery, printing and dyeing machinery, printing machinery, etc.)
2, Cover the rolling shaft of conveyor belt ( Non-stick oil )
3, Insulating sheath, insulate the motor rotor, water treatment\oil field and other magma sample preparation industries.
4, Apply to anti-explosion for the fluorescent light tube.
The thermally shrinkable tube made of teflon can be used for the protection and explosion protection of LED lamp and fluorescent lamp, and also play the role of light diffusion.
Transparent teflon explosion-proof heat shrinkable pipe LES lamp can be used for assembly line lighting, catering workshop lighting, warehouse lighting, mining lighting. To prevent the broken lamp tube when the debris flying out.


FEP Heat Shrink Tube , Transparent Heat Shrinkable Tube this product is highly electrical insulating, highly flame retardant,self-lubricating and highly resistant to super high temperature, chemical-reagents and almost all oil and other chemicals. LED & Fluorescent Lamp Protection Sleeves it finds extensive-application automotive, war industry and aerospace markets.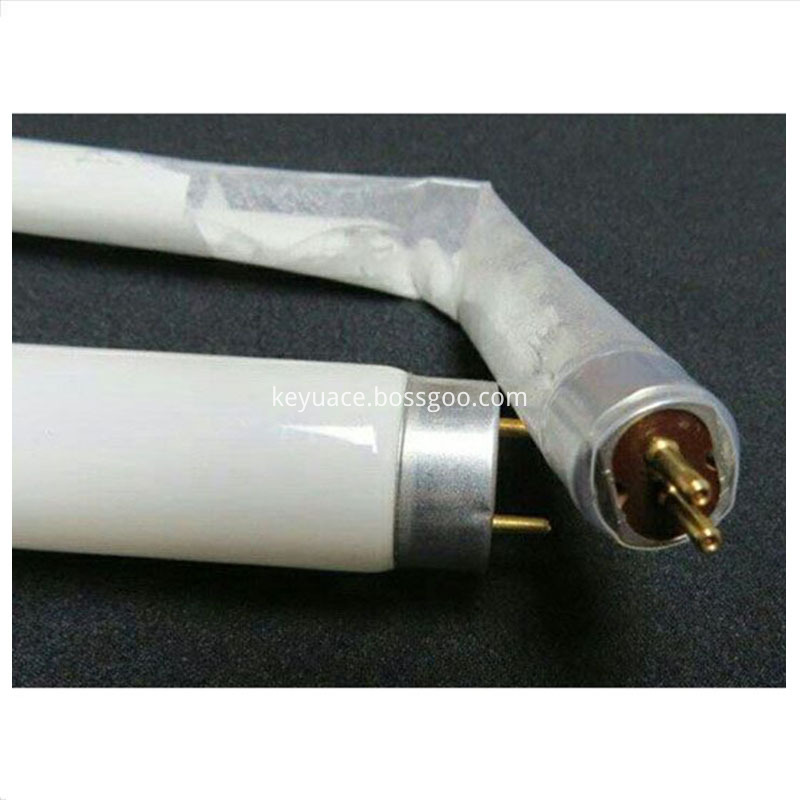 Features & Benefits
1, Noninflammability, non-stick, environment protection without pollution, anti-UV
2, Anti chemical corrosion: It`s only resistant to fluorine and alkali metal in high environment and can`t work to all other strong and thin inorganic acid,alkali and ester.
3, Electric insulation: 60HZ-60MHZ dielectric constant is 2.1 in high and low temperature.
4,Volume resistance>1018ΩM , surface resistance > 1013Ω , arc resistance>165 seconds, no electric leakage.
5, Low friction, dynamical friction coefficient: 0.2-0.3.
6, resistance to low and high temperature: -200--200℃
7, Heat shrink ratio: 1.7:1 ,longitudinal shrinkage: ≤8%
Product Property

Performance requirements

Test method

Test Date

Longitudinal shrinkage ratio

≤10%

ASTM D 2671

≤ 8%

Tensile strength

11Mpa min

ASTM D 638

≥12.4MPa

Elongation at break

200% min

ASTM D 638

≥300%

Heat shock 300℃,4hrs

No cracking,

dripping or flowing

ASTM D 2671

Pass

Elongation after aging

(250℃, 168hrs)

200% min

ASTM D 638

≥250%

Dielectric voltage withstand

2500V., 60sec,

no breakdown

ASTM D 2671

Pass
The max. inner diameter only can be up to 200mm.
Color: transparent.
Pointed dimension is available according to customers' requirements.