Product Description
Heavy Wall Sleeve With Hot Melt Adhesive

Product Introduction:
Heavy Wall Sleeve With Hot Melt Adhesive, the outer layer polyolefin PE material is quite thick,the inner layer coats adhesive, shrink ratio up to 6 times, Heat Shrink Tubing Adhesive Waterproof, this special design is for special inner diameter cables, connector and electronic components. Electrical Shrink Wrap Sleeves, Flexible Heavy Duty Tubing it has high insulation and superior mechanical protection performance. Heat Shrink Tubing Material, Construction Heavy Duty Tubing High shrink ratio make it widely apply to all kinds of special covered.
Heavy Wall Heat Shrink Tubing,
Polyolefin Heavy Wall Heat Shrink Tubing
it was found in wide applications like insulations and protections for high voltage cable middle connections and terminations, busbars, as well as different kinds of pipelines because of its excellent corrosion resistance, moisture-proof, and abrasion resistance performances.
Features & Benefits:
1, Shrink ratio: 6:1
2, Wear proof, water proof, anti-UV
3, excellent physical properties
4, Standard color: black
Operating indexes:
1, Min. Shrink temp.: 80 degrees C
2, Final shrink temp.: 120 degrees C
3, Operating temp.: -55 degrees C~110 degrees c
Up to standard:

Approvals
Meet ROHS environmental protection, 110 degrees C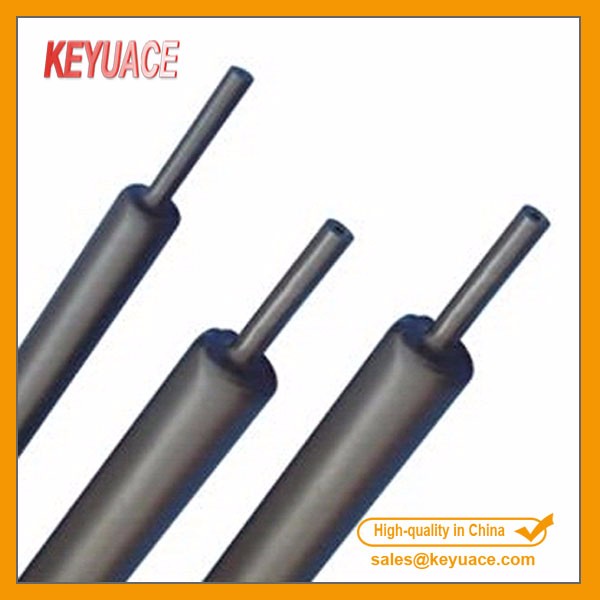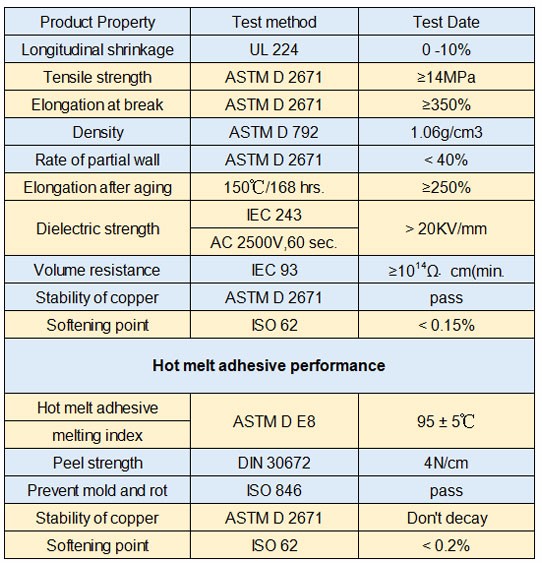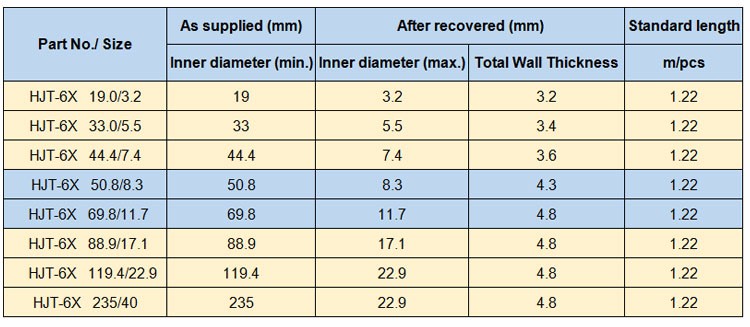 Standard colors: Black, red, other colors can be customized.
Pointed size: Can be customized according to the customers' requirement.