Product Description
Hook and Loop Fastener High Temperature Fireproof Sleeving

Silicone Rubber Coated Fiberglass Fire Sleeve with Hook And Loop Fire Sleeving is made by fire-resisting sleeve seamed with nylon flame resisting fastening.
Hook and Loop Fastener design make the fire proof sleeve easy to install and tear down. Silicone Coated Fiberglass Cable Sleeve, Fire Sleeve For Hose its flexible and simple structure make it easy to apply to pipeline instruction. Fire Resistant Material for Fire Pipe, Flame Resistant Fire Sleeving Especially used in installed pipeline equipment for high temperature protection.
Fire Sleeves (sometimes spelled fire sleeve or fire-sleeve) GLASS FIBRE SLEEVING TREATED WITH SILICONE is the perfect sleeve and jacket choice for protecting industrial hydraulic hoses and lines, pneumatic lines, fuel & oil lines, brake lines, wires and cables from exposure to high temperature, heat, flame, fire and pyro exposure. Fire Sleeve for Hydraulic Hose Protective, The extra thick special formulation of silicone rubber on our firesleeve sheds molten metals, slag, welding splatter, electrical or grinding sparks and contamination. Fire Resistant Fighting Fire Sleeve also provides protection from ozone, UV and abrasion.
Fire Resistant Cable Sleeves, Fire Sleeves For Cables, The standard colour of firesleeve is red-oxide, but custom colours such as blue, grey, black, yellow and green are available; great for identifying hose and cable use when the sleeve is installed. Firesleeve is the standard high-temperature and molten splash pyro protection jacket and sleeve for hose & cable.
| | |
| --- | --- |
| Color | red oxide, blue, gray, gold, black, yellow, pink, silver, purple and green |
| Material | Silicone, fiberglass |
| Continuous operating temp | 500°F (260°C) |
| Max short term exposure | 3000°F (1650°C) |
Product feature:
1, Fire proof, flame retardant, heat insulation.
2, Heat prevention, insulation , anti-aging
3, Withstand melting metal splash
4, Withstand strong heat source and flame.
5, Anti-acid and anti-alkali

Product application:
1, widely used in steelworks, smelting plant,glassworks, rail transit, and other high temperature environment.
2, Applied to hydraulic hose, cable, metal hose, corrugated tubing and all kinds of pipeline for high temperature protection.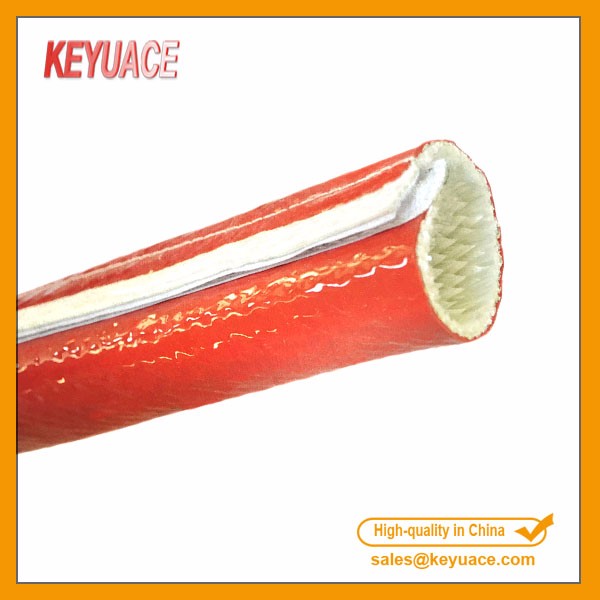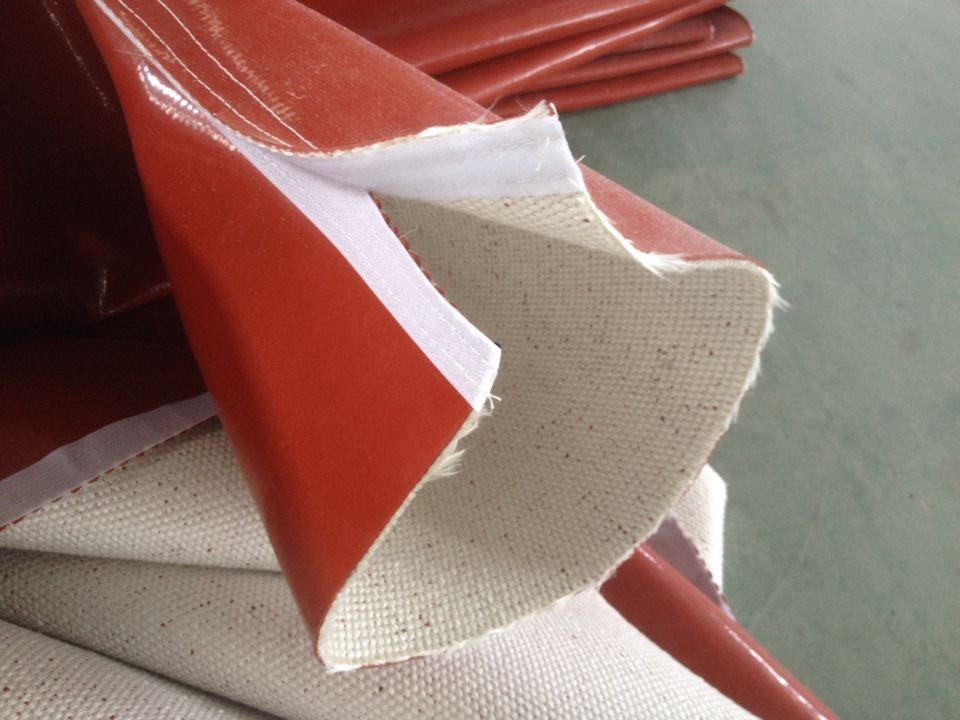 | | |
| --- | --- |
| Inner diameter | 10mm-115mm |
| Color | Red, black, other colors can be made according to customer's need, nylon fastening optional color: white or black |
| Work temperature | Can use continuously at - 75 ° C to 260 ° C, short moment resistance can be up to 1650 ° C |
| Nominal voltage | 7kv--25 kv. |
| Product properties | Fire prevention, flame retardant, heat insulation, insulation, anti-aging, prevent splashing liquid steel and waterproof, prevent oil, acid and alkali resistance |

PART NO.

INNER DIA.

Single WALL THICK

(mm)

LENGTH

(M/Roll)

mm

inch

DKF-10

10

3/8

2.1

20

DKF-15

15

5/8

2.4

20

DKF-20

20

3/4

2.6

20

DKF-25

25

1

2.9

20

DKF-30

30

1 1/8

3.1

20

DKF-35

35

1 3/8

3.4

20

DKF-40

40

1 5/8

3.4

20

DKF-45

45

1 3/4

3.6

20

DKF-50

50

2

3.7

20

DKF-55

55

2 1/6

3.8

15

DKF-60

60

2 3/8

4.0

15

DKF-65

65

2 1/2

4.1

15

DKF-70

70

2 3/4

4.3

15

DKF-75

75

3

4.3

15

DKF-80

80

3 1/8

4.5

15

DKF-85

85

3 3/8

4.5

15

DKF-90

90

3 1/2

4.6

15

DKF-95

95

3 3/4

4.6

15

DKF-100

100

4

4.7

10

DKF-105

105

4 1/8

4.7

10

DKF-110

110

4 3/8