Product Description
Quartz Fiberglass Braided Fireproof Sleeving

Quartz Fiberglass Braided Fireproof Sleeving is braided by Quartz Fiber, SiO2 contain ≥99.9%, Quartz fiber Fiberglass Braided Sleeve Tube, Black Braided Cable Sleeving is special glass fiber with 1~15 mu mono-filament diameter.
Quartz fiber Braided Sleeving features high strength, low dielectric constant and dielectric loss,high temperature resistance, low expansion coefficient,high corrosion resistance,outstanding design-able performance and a series of unique advantages. Quartz fiber products include sleeve,cloth,tape, roving and etc. Quartz fiber is used for the following:military industry;high temperature gas filtration;high temperature catalystic substrate;heat insulation materials.
Quartz sleeving can protective the ceramic fire glass tube, Quartz fiber braided sleeving has excellent mechanical resistance and friction resistance. Quartz fiber sleeves are often used in high temperature ceramic fireproof glass tubes, Quartz Fiberglass Braided Fireproof Sleeving Can play a very good role in high temperature and fire resistance.

Quartz Fiber Braided Sleeves Using quartz fiber by casing kintting machine to make quartz fiber sleeve of different diameters. Used in automotive glass manufacturing,metallurgical electronic field,thermal and electrical insulation,special wire and cables etc.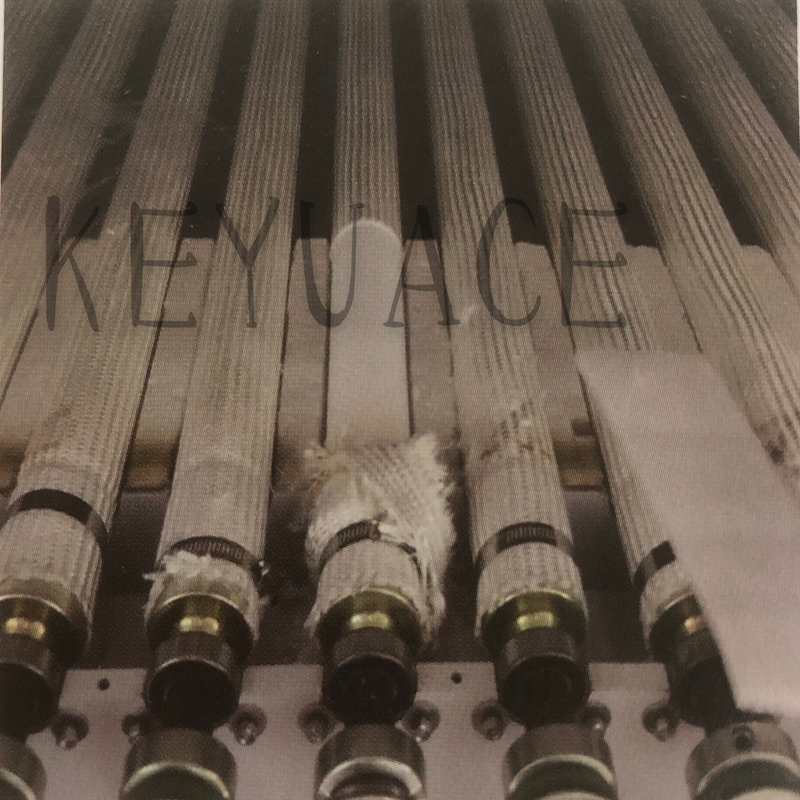 Feature and benefit:

1, Continuous work temp.: 1050 degrees C
2, Can withstand high temperature 1700 degrees C in a quite short moment.
3, Superior electronic insulation performance
4, Dielectric constant and dielectric coefficient is the best among whole mineral fiber.
5, High temperature insulation, high temperature filtration.

Product application:

1, Aviation, military industries, semiconductor.
2, Petrochemical engineering, construction materials.
3, Electric and electronic, high temperature insulation and filtration.

Standard specification:
| | |
| --- | --- |
| Inner Dia. | 0.5mm-100mm |
| Wall Thickeness | 0.1mm-1.5mm |
| Roll Length | 50mtrs,100mtrs |